Many Golfers believe Golf Gloves are non-essential, just as many also believe they are essential for performance and comfort while golfing.
Whichever, golf gloves do have distinct benefits and are much more comfortable to wear than you may imagine.
So let us look a bit further into the best golf gloves and how they can improve your play.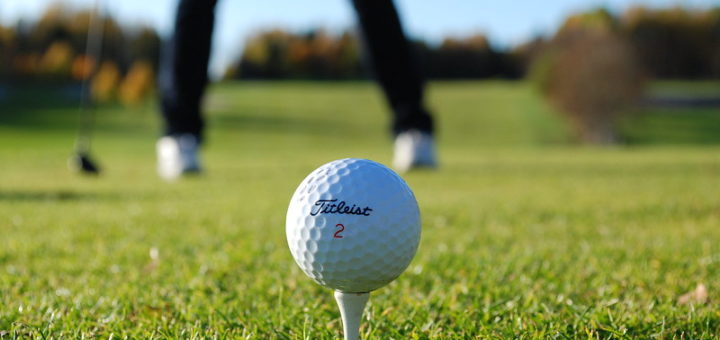 ---
Reviews: The Best Golf Gloves
Here are our top choices in the best Golf Glove types and brands;
We hope you love the products we recommend!
So that you know, We may collect a share of sales or other compensation from the links on this page.
---
1
The Taylormade Golf gloves are available in the 2018 and 2020 versions and have different hand options.
They are four-way stretch design golf gloves that have nylon and other breathable materials.
The gloves are designed for optimal breathability and dexterity when playing Golf.
They have a superior fit with a contoured wrist and will wick away moisture.
---
2
Callaway® Men's Dawn Patrol

Gloves for Golf
The Callaway dawn patrol Golfing Gloves are a quality leather design for golfers.
They are worn on the left hand and consist of 100% genuine leather throughout the entire glove.
The gloves are breathable and have an Opti Fit adjustable closure for light and secure feet.
They have a cotton terry cuff for moisture absorption and a softer feel.
---
3
Finger ten® Men's Rain Grip

Gloves for Golf
Finger Ten offers you their fun, colorful glove range for golfing.
The gloves can perform in hot and wet weather conditions and are great for rain and extreme humidity.
They have high-quality 3D performing mesh and ensure a secure and comfortable fit.
The gloves repel sweat and moisture to keep your hands dry and comfortable.
---
4
Top Flite® Men's XG-1

Left Hand Golf Gloves
From Top Flite, we have exceptional quality golf gloves for left-hand usage.
They come in a few size options. However, this option is a medium size.
The gloves use Cabretta leather with leather patches on the palm, and the gloves also have synthetic insets.
Cool Max insets are breathable and ventilate to cool down your hands and keep them comfortable.
Cabretta leather is exceptional high-quality leather.
There is also a ball marker attached to the glove.
---
Benefits of Wearing a Golf Glove
The Golf Gloves were first introduced in the 1800s, although not well received by professional golfers, then it took around 30 years for golf gloves to become more accepted. However, over 95% of golfers wear golf gloves as part of their golf attire and equipment.
With advancements in golf gloves today, it is almost impossible to play without them, and here are a few reasons why;
Protection – Excessive friction from gripping a golf club can lead to uncomfortable blisters and even callouses over time. Proper Golf loves to help to protect your hands against this friction and pressure.
Weather Protection – In very hot weather conditions, golf gloves will wick away moisture, keep your hands dry, and also ventilate to keep them cool. This, in turn, will prevent discomfort and the golf club from slipping on wet and sweaty hands. In turn, different types of golf clubs can also be used to keep your hands warm in cold weather and dry in wet weather.
Grip – generally good golf gloves will improve your grip on a golf club. This is one of the main reasons why golfers use them. The materials are designed to provide optimal grip flexibly and comfortably.
Better Pressure – Amateur golfers tend to grip the golf club too tight, and some professionals also make this mistake. Wearing Golf Gloves can help to lighten your grip and reduce pressure when you grip. Lighter/Consistent Grip Pressure:
Better Hands Connection – wearing Golf gloves creates a much more stable connection between your hand and the actual golf club. It distributes the pressure of holding the golf club evenly, and thus you can move faster and control the golf club much better.
---
Types of Golf Gloves
Leather Golf Gloves – Leather Golf Gloves are the most common and durable type. Leather has a great texture for golf and also offers a good grip. Leather, in turn, is also quite moisture resistant and shapes to your hands.
Synthetic Golf Gloves – Stretchy and lightweight synthetic materials can be used on certain parts of the glove, such as the knuckles, along with genuine or synthetic leather. Microfiber and synthetic leather are usually used together, still offering a comfortable and durable design that is mostly weather-resistant and breathable. Some gloves in the market use 100% synthetic material, which will be more durable than leather gloves. Its lightweight, breathable and stretchy microfibres work well to adapt to movement in a player's hand and keep the hand cool in warm weather.
All Weather Golf Gloves – All-weather Golf gloves are designed for protection in wet and humid weather conditions. Light and synthetic materials are used that have fibers that grip better when wet and that breathes well. The glove also provides good waterproofing in general. All-Weather Golf Gloves
Thermal Golf Gloves – Thermal Golf Gloves are designed specifically for very cold weather conditions. These golf gloves are often thicker with a knitted or thermal material and worn on both hands.
Golf Mitts – Golf Mitts are fingerless gloves that the golfer slips over their hands to keep them warm and comfortable in between playing.
---
Features of a Good Golf Glove
Comfort – Make sure that the golf gloves that you choose are very comfortable and feel almost like a second skin. They should not be hard or bulky and should not limit your range of motion. However, keep in mind, some golf gloves will need a short break-in period.
Fit – Golf Gloves offer different size options and measurements that you can compare to get the right size. The fit needs to be true to size and snug. Sizes may differ across brands, so taking proper measurements to get the right fit is advised.
Features and Technology – Different technologies, materials, and features may be used to enhance the gloves for grip and other functions. Gloves may differ according to weather condition requirements and purpose.
Durable Construction – Good quality durable gloves will be comfortable and last you very long. Look for quality materials such as leather, microfiber, and polyester, along with proper craftsmanship. Keep in mind that a good-quality golf glove will be a bit more expensive.
Grip – Golf gloves need to improve the grip of your golf club, so if it feels more slippery, then it is a bad quality golf glove. Golf gloves are worn mainly to prevent blisters and provide a better grip.
---
Index Table: Top Rated Golf Gloves
---
---