Some of the links in this post are affiliate links. This means if you click on the link and purchase the item, I will receive an affiliate commission at no extra cost to you. All opinions remain my own.
Driving Gloves can be elegant, fashionable, and highly functional.
Luxury driving gloves are designed to look appealing with high-quality luxury materials and are functional to improve your grip when driving.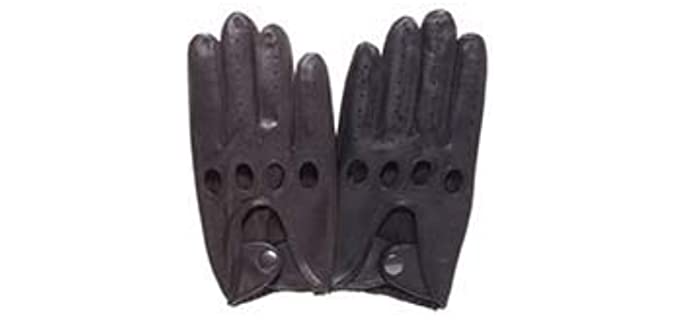 ---
Benefits of Luxury Driving Gloves
Most Luxury Driving gloves have many benefits besides just looking fashionable;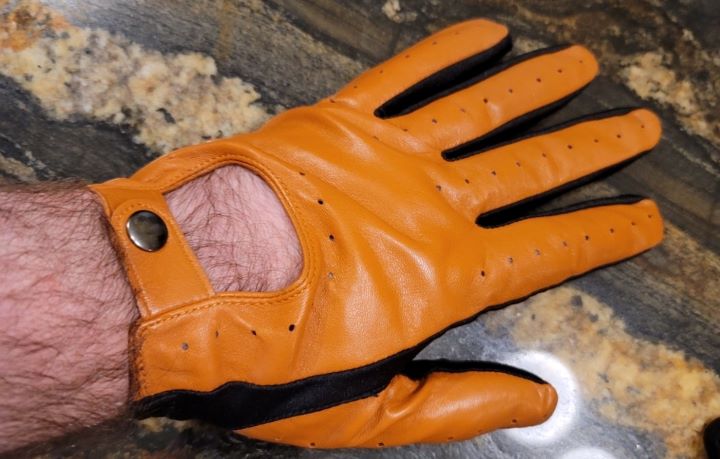 Grip – Mostly good Luxury driving gloves improve your grip on the steering wheel. They prevent your hands from slipping on the steering wheel due to excess sweat and oils on your bare hands.
Hand Comfort – Good driving gloves keep your hands cool and comfortable, preventing fatigue and aching muscles.
Protects Your Steering Wheel – Driving Gloves protect your luxury car's steering wheel from dirt, oils, and sweat that may be on your hands, which could cause damage.
Comfort in All Weather – The right driving gloves will keep your hands cool and prevent sweating in the hot weather months or keep your hands warm and cozy in colder weather conditions.
Appeal – Driving gloves carry a very sophisticated old-school charm that has stayed in fashion all this time.
---
Choosing Driving Gloves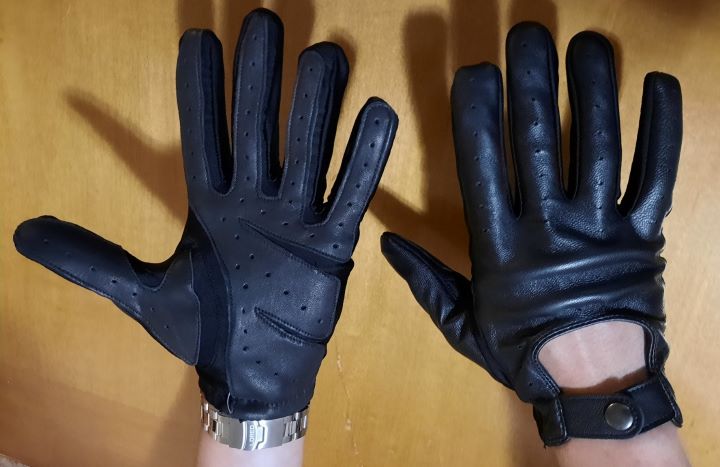 When you choose a pair of Luxury driving gloves, they should be a personal expression of yourself. It would be best if you chose something that enhances your style and functionality.
Look at good quality materials such as genuine leather, colors, and designs that complement any outfit and occasion.
You will also need to consider driving gloves for winter and summer, as both have different functions. Winter gloves normally have a closed-finger design and a liner to keep your hands warm. Summer driving gloves are mostly fingerless or have perforated leather designs unlined to reduce sweat and ventilate your hands to keep them cool and comfortable.
---
Features of a Good Luxury Driving Glove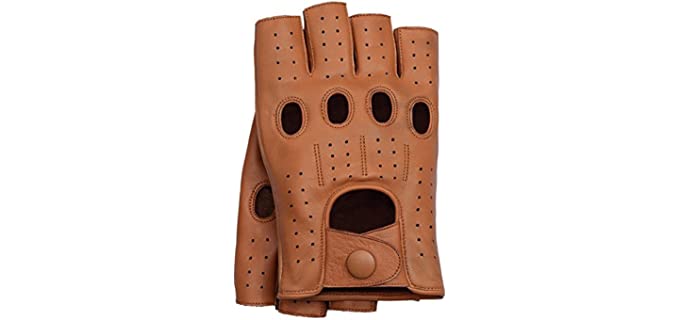 Materials – Luxury driving gloves usually consist of very soft and elegant-looking leather, such as lambskin or sheepskin leather, with decorative stitching and exceptional quality details. Though you may find some gorgeous PU leather options.
Design – Most driving gloves will have either full, half, or fingerless designs. Mostly the fingerless and half-finger options may have open knuckles for breathability.
Closure – The gloves will come with a more elastic leather wrist cuff that may have a button or snap closure that looks more sophisticated.
Color – Most driving gloves will be in neutral colors, such as browns or black, that look fashionable and never go out of style.
Touchscreen Compatible – The full-finger Luxury driving gloves will have touchscreen-compatible materials on some fingers to allow you to use a mobile device or tablet easily.
---
Reviews: The Best Luxury Driving Gloves
In our review section, we have some stunning Luxury driving gloves for you;
We hope you love the products we recommend!
So that you know, We may collect a share of sales or other compensation from the links on this page.
---
1
Mustang® Men's Classic

Luxury Driving Gloves
The Mustang Gloves are classic Lambskin leather gloves with a fashionable appeal as Luxury driving gloves.
They consist of soft and durable quality lambskin leather and are available in a black or brown color option.
The gloves are touchscreen compatible for your convenience and are very comfortable for daily use.
They are designed to last through elements and provide excellent water resistance and warmth during cooler months.
The gloves come with an easily adjustable snap closure that can be used with one hand.
---
2
Pratt and Hart® Men's Barcelona

Luxury Leather Driving Gloves
Brand: Pratt and Hart
The Barcelona Luxury driving gloves are fingerless leather driving gloves for warmer Weather.
They are an extremely elegant and handsome design from Pratt and Hart, a top brand in luxury gloves.
The gloves have an elasticized wrist with a snap closure for a snug and adjustable fit that is the perfect size.
The open knuckles are reinforced on the back of the hand to ensure durability and aesthetic appeal.
There are light perforations on the palms and the fingers of the gloves to ensure ample breathability and to keep your hands dry and comfortable.
The gloves are unlined and come in a neutral black leather option.
---
3
Pratt and Hart Momentum® Men's Leather

Luxury Driving Gloves
Another option for Pratt and Hart is their Momentum leather gloves, full-finger driving gloves with a Luxury design.
The gloves are made of genuine leather with fashionable stitching and full fingers.
They are available in dark brown or black color options that is elegant and neutral.
The gloves have a wrist strap with snap closure and are elasticized for comfort and a snug fit.
The leather used consists of a fine-grain sheepskin that is excellent and durable.
There are touchscreen pads in the thumb and pointer fingers to easily use any touchscreen device.
---
4
Riparo® Men's Black

Luxury Driving Gloves
The Riparo Luxury driving gloves are an exceptional design.
They are genuine leather driving gloves with a full-finger design and touchscreen-compatible fingertips.
As you can see, they are elegant black leather with red stitching accents that are fashionable and comfortable.
The leather gloves have an easy-to-use snap closure and a comfortable, snug fit.
They allow for 360-degree touchscreen functioning that will work on all devices.
They are unlined for ample comfort and agility, with light perforations for breathability.
---
5
Seabirr® Men's Thin;Touchscreen Compatible;Breathable

Luxury Driving Gloves
From Seabirr, we have elegant thin black leather driving gloves with a luxury design.
The gloves consist of genuine leather, PU faux leather with a thinner and more comfortable design.
They have Non-Slip mats that are durable and offer easy grip.
The Gloves can be used for driving and outdoor sports or light work.
They are durable and dexterous and available in different size options.
---
6
Riparo® Men's Half Finger

Summer Luxury Driving Gloves
From Riparo, we have fingerless half-finger style luxury leather gloves for driving.
The gloves are available in neutral brown and black color options, and they consist of genuine leather that is soft and supportive.
As you can see, there are open and reinforced knuckles for dexterity, breathability, and an open back.
The gloves come with an elegant button closure for a secure and snug fit.
They have perforations to allow for proper ventilation.
The gloves are ideal for summer weather and durable for driving.
---
Index Table: Top Rated Luxury Driving Gloves
---
---