Driving Gloves are not something you see much of these days, something you see little. However, it is a Functional and Status staple among many individuals.
There are many excellent benefits of using Driving gloves, which we will further go into; I will also show you some of the best available driving gloves you can get today.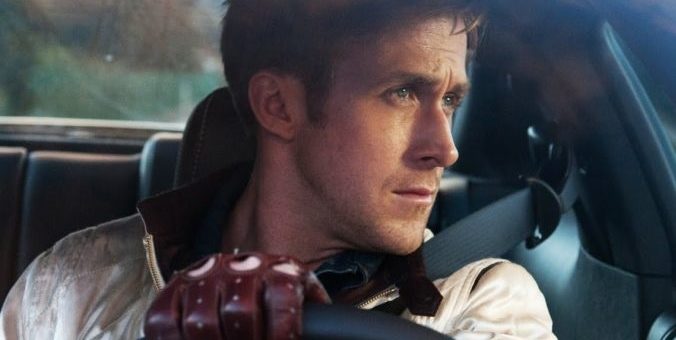 ---
---
Reviews: The Best Driving Gloves
Below you will see some of the best available driving gloves;
We hope you love the products we recommend!
We may collect a share of sales or other compensation from the links on this page.
---
1
The Deerskin Fingerless Gloves from Nappaglo are the best driving gloves for summertime and warmer conditions.
Pure Deerskin leather is used for these gloves, made from the highest quality Deerskin available.
The Gloves are entirely handmade by professional artisans.
The Multi-Style and multiple-color options allow you to choose your style and preference.
There are also size options available so that you get a perfect size.
---
2
Riparo® Unisex Italian

Nappa Leather Winter Driving Gloves
The Riparo winter driving glove is lined with fleece for warmth and consists of genuine Italian Nappa leather.
Made from Supple Italian leather, these are the perfect cold-weather gloves.
There is a soft interior fleece lining for warmth and comfort.
The glove has a full-finger design and is quite flexible.
The wrist strap is adjustable and allows for a secure fit.
---
3
Dents® Unisex Delta

Full finger Driving Gloves
The Elegant Black leather gloves from Delta are ideal for all climates.
The Dents Glove is a classic and fashionable driving glove.
The glove comes in elegant black leather and is unlined for better agility.
There are holes in the knuckles for better ventilation in comfort.
The Back f the Glove is also cut out for ventilation and a comfortable fit.
---
4
RaceQuip® Unisex 350 Series

Driving and Racing Gloves
The RaceQuip series Gloves are ideal for driving and racing in all climates.
As you will see, the RaceQuip glove is perfect for all types of driving and even racing.
The Glove is a Non-SFI-rated single-layered glove with plenty of talent.
The Nomex Knit construction offers extreme comfort and easy hand movements.
The Glove has a Black upper and white palm design.
---
5
Reed® Unisex Winter

Warm Driving Gloves
From Reed, we have a warm and lined, touchscreen-compatible driving glove in durable leather.
The Reed Glove is constructed of pure Sheep Skin leather, the softest and most flexible leather you can get.
Furthermore, the glove is lined with Thinsulate insulation, the best insulation material to keep your hands warm and breathe.
These gloves are perfect for everyday use and use as a driving glove.
The fingertips are also Touchscreen compatible while remaining warm.
---
6
Elma® Unisex Deerskin

Driving Gloves
The genuine Deerskin leather Gloves from Elma are lightweight and fingerless for breathability and comfort.
The Elma Deerskin Gloves are soft and supple with an Open Design for breathability.
The Glove is fingerless and has a hole at the back to allow for more comfort and ventilation.
You can select from Brown, Black, or Tan leather options.
The Gloves have a medium weight and are extremely durable.
---
Why Wear Driving Gloves
Who and why should you wear a driving glove?
Sure, driving gloves may seem old-fashioned, but they are much more common than you think.
It's so simple: Driving Gloves provide Protectin and Comfort for your hands while you are behind the wheel and protect your steering wheel.
Have you ever wondered why the storage compartment in your car's dashboard is called a GLOVE BOX? Back in the day, the Driving Glove was used by almost every driver, along with driving goggles, mostly because the first motor vehicles did not have a roof.
Today, however, all our Motor Vehicles come with a roof, and some without if you choose, so driving gloves may not be necessary. Yet, they do come in handy in many situations.
In the modern age, almost every car on the road has a roof to protect the driver. It's why gloves aren't necessary for all people. However, driving gloves do come in handy in the right circumstances.
---
Benefits of Wearing Driving Gloves
So, here we have some reasons and benefits of wearing a Driving Glove;
Greater vehicle Control – The Palms and Tack of Leather Gloves offer a much better grip on the steering wheel and the gears and give you better control in situations that may be dangerous.
Reduces Hand Fatigue – Driving Gloves reduce the Vibrations from the steering wheel on your hands when driving for a long time. This, in turn, helps with hand and arm fatigue.
Preserving Your Steering Wheel and Gears – Driving Gloves protects your Steering Wheel and Gear from sweat and oils from your hands, which can break down wooden or leather steering wheels in time.
Warmth – A driving Glove can provide warmth and comfort in cold weather conditions. In the heat, the right driving glove can also help to keep a mild temperature.
Style – Driving Gloves look Cool; to put it plainly, they give you status and elegance behind the wheel.
---
Features of a Good Driving Glove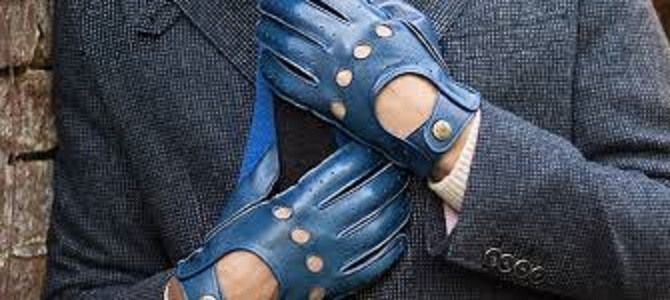 Lining – The Lining will depend on the weather you experience. In cooler weather, soft fleece or more insulated lining is advised for warmer weather; unlined is the best option. For a Driving Glove, you also need a very thin lining that will not inhibit dexterity.
Design – The design needs to be fashionable and appropriate. You can choose a Fingerless or full-finger option, with or without a wristband.
Materails – The best material for a driving glove is durable Polyester or leather, which can be genuine or synthetic.
Sizing and Colors – Most driving gloves come in size options, usually neutral color options. However, some brands s may offer more colors from which you can choose.
---
Index Table: Top Rated Driving Gloves
---
---