The Compression Glove can provide excellent support and warmth for many painful conditions, mostly Arthritis.
A Compression Glove improves circulation and encourages the movement of fo fluids in your hands and wrists.
In this article, we will be looking at some of the Best available Compression Gloves for various purposes.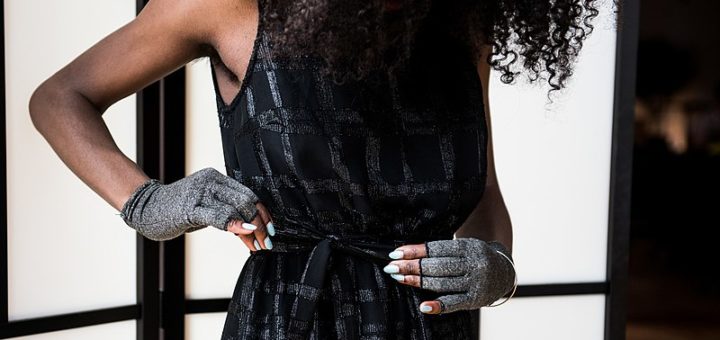 ---
Why You May Need a Compression Glove
Compression Gloves are used to improve blood circulation. Some are designed to provide warmth for the relief of specific symptoms and conditions and the protection against overuse injuries.
Here are a few situations and conditions for which Compression Gloves are handy;
Carpal Tunnel Syndrome – A Pinched Nerve in the wrist can cause pain and inflammation, known as Carpal Tunnel Syndrome. The Compression Gloves Relieves Pain and can be used to prevent and heal this condition.
Overuse Injruies – Injuries obtained from overusing, or having your hands and wrists in a particular position for long periods of time, such as typing, can cause pain and inflammation. A Compression Glove can help to prevent and heal these symptoms.
Arthritis – Arthritis causes pain and weakness in the joints and may affect the joints in your hands and wrists. The Compression glove is one of the best solutions for Arthritic hands and to provide symptom relief.
Swelling – The Compression Glove will likewise greatly reduce and prevent swelling in your hands and wrists.
---
Types of Compression Gloves and How They Work
You can look at a few different designs and Compression degrees in a good Compression Glove, although the choice depends on your personal requirements and the degree of Compression that you need.
Compression levels – Compression Levels of 20-30mmHg is a moderate to high Compression level which is usually the desired level. Anything below will give lighter Compression, and above will give the highest level of Compression.
Copper Infused Gloves – Many Compression Gloves are Infused with Copper, which is known for its ability to reduce swelling and inflammation, as well as one of the best materials to solve Arthritis.
Heated Gloves – Some Compression Gloves also have a heating material or capability to generate warmth. Heating helps with pain and inflammation and can soothe cold hands.
Fingerless or Full Finger Design – You can choose between a full finger or fingerless design. The Fingerless design is usually the better option to allow you more freedom to use your fingers.
---
Features of a Good Compression Glove
To make sure you make the best choice, here are four characteristics you should look for:

Compression – Look for a moderate to high Compression level of around 20-30mmHg for optimal results.
Materails – Cotton, Polyester, and other fabrics are used along with Lycra, Spandex, and Elastane for stretch-ability and Compression. Some Gloves are infused with Copper for their healing properties.
Design – You can choose between a fingerless or full finger design, as well as a wrist length or elbow length sleeve.
Fit – Most Compression Gloves come in different size options available for men and women so that you get the perfect fit.
---
Reviews: The Best Compression Gloves
check out or extensive list of a great compression gloves.
---
1
The Isotoner Compression Glove comes in an open finger design, which gives you better dexterity and freedom.
The Isotoner Compression Gloves consist of 100% Nylon material.
The Glove offers a high 23-32mmHg of Compression for the hands and wrists.
You can stay active with open fingers and perform and tasks with ease.
There are size options available for all hands.
---
2
The Hempvana Compression Glove is a Compression Glove infused with Cannabis for its healing and pain relief properties.
Cannabis Hemp fibers are infused into the Compression glove to keep your hands and fingers cool, as well as for its healing properties.
You can enjoy comfortable moderate Compression and optimal wrist support with these Gloves.
The fingerless design makes them ideal for touchscreen devices and performing other tasks.
You can likewise choose your size option.
---
3
The LifeShop Fingerless Compression Glove is comfortable and durable enough for everyday wear.
Ideal for Arthritis and other conditions, the glove comes in a one or two-pack option.
These Gloves are likewise available in more color selection.
The Harmony Compression Glove consists of Bamboo charcoal, Copper, and Elastane, all of which have intensive healing properties and antibacterial properties.
Copper and Bamboo reduce odors and bacteria as well as keeping your hands dry and healthy.
---
4
From Thermoskin, we have an
Arthritis Glove
that uses or body heat as a heating element and Compression for healing.
The perfect Compression glove for colder conditions and effective pain relief.
The design is anatomically shaped for optimal warmth and Compression.
Materials used are an outer layer of fabric and a textured palm for a better grip.
It also helps to reduce swelling and eases the pain of sore joints.
---
5
The IMAK RSI Smart Glove is ideally designed for wrist support, particularly when at a desk working on a computer.
The SmartGlove is ideal for Carpal Tunnel Syndrome, Arthritis, Tendinitis, and Hand Fatigue.
The Ergonomical design ensures optimal wrist support and functioning.
There is a cushioned underside on the wrist for protection.
A reversible fit allows you to use the glove on either your left or right hand as needed.
---
6
Here we have a copper-infused Compression Glove explicitly designed to ease muscle and joint pain and help with the symptoms of Arthritis.
You get two pairs of Gloves in black color in a selectable size.
The Gloves have a fingerless design that allows you more freedom and dexterity.
They are ideal for Arthritis, muscle pain, carpal tunnel syndrome, and swelling.
The infused Copper has its own healing effects and also antibacterial and antimicrobial functions.
The material is a premium Nylon and spandex, which also wicks away moisture.
---
Index Table: Top Rated Compression Gloves
---
---