It may seem like overkill to use gloves for handling boxes, but when you work in a factory or industry where you handle boxes daily, you may understand how these gloves can be necessary.
Gloves for handling cardboard boxes come in handy to protect your hands and prevent the boxes, which may sometimes be heavily filled, from slipping out of your hands and falling on your toes.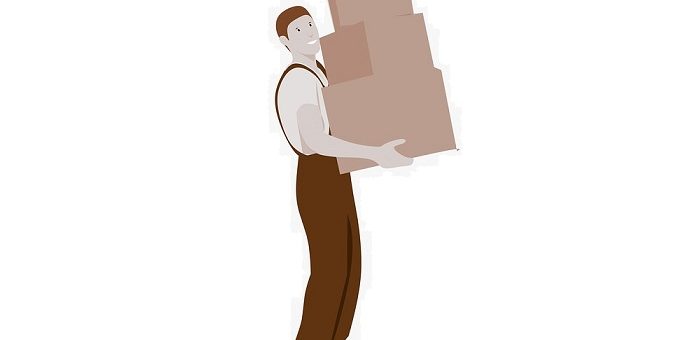 ---
Reviews: The Best Gloves for Handling Cardboard Boxes
Listed below are some of the most perfect glove brands and models for handling cardboard boxes;
We hope you love the products we recommend!
So that you know, We may collect a share of sales or other compensation from the links on this page.
---
1
The ironclad Box handler is a glove specifically designed for handling cardboard boxes.
They have silicone fuse palms fur better grip and control and an adjustable hook and loop closure for a secure fit.
The gloves gave a terry cloth sweat wipe on the back of the thumb so you could wipe your brow.
They are machine washable but need to be air-dried.
The gloves are durable with an engineered and dexterous fit.
---
2
Dex Fit® Unisex FN330

Stretchy Glove for Handling Cardboard Boxes
The Dex Fit Gloves are the perfect gloves for handling cardboard boxes.
They are 100% nylon with a 3D stretch fit and a Power Grip design.
The gloves are foam nitrile coated and have a smart touch, thin, and comfortable fit.
They are fully machine washable and come in more size options.
---
3
CLC® Unisex Custom

Glove for Handling Cardboard Boxes
The CLC Custom Leathercraft gloves are handyman gloves for handling Cardboard boxes.
They are synthetic leather gloves that are shrink resistant and snag-proof with inner stitching.
The glove offers a flexible grip and dexterity.
They have stretched spandex and reinforced fingertips that are touchscreen compatible.
---
4
G and F® Unisex 12 Pairs

Gloves for Handling Cardboard Boxes
The G and F Products Gloves are Rubber Latex gloves that offer a superior grip for handling cardboard boxes.
You get a pack of 12 pairs of gloves, which is ideal for owning a factory or business that handles cardboard boxes.
The gloves are double dipped rubber latex and are extra heavy duty.
They provide a superior grip and have a comfortable cotton blend interior to wick away moisture.
You can also choose from a few available colors.
---
5
Acktra® Unisex Thin

Glove for Handling Cardboard Boxes
From Acktra, we have had Nylon, Polyurethane gloves ideal for handling cardboard boxes.
They have a seamless nylon shell for durability and a comfortable fit.
The gloves are coated with a specialized polyurethane that allows for superior grip.
There are four sizes and six colors available from which you can choose as needed.
---
6
Kaygo® Unisex Safety

PU Coated Glove for Handling Cardboard Boxes
From Kaygo, we have safety work gloves that are PU-coated and come in 12 pairs.
The gloves are perfect for handling cardboard boxes.
They are comfortable and breathable, with a seamless knit shell and good abrasion performance.
The gloves have multiple applications in wet, oily, and slippery conditions.
The Gloves have Polyurethane coated [alms and fingers for superior grip and durability.
---
7
Wells Lamont® Unisex Nitrile

Glove for Handling Cardboard Boxes
From Wells and Lamont, we have a five-pair set of Nitrile work gloves for handling cardboard boxes.
They are polyester knit gloves for comfort and moisture-wicking capabilities, with a Nitrile dipped palm and fingers for grip.
The glove shave a snug fit and flexible knit for dexterity.
They provide good cuts, abrasion resistance, and an anti-snag design.
They are ideal for all the risks that are involved with handling cardboard boxes.
---
8
Ananda® Unisex Level 5

Glove for Handling Cardboard Boxes
The Ananda Level 5 cut-resistant gloves are ideal for when you handle sharp box cutters regularly.
They come in sizes for men and women.
The gloves are polyester, glass fiber, and spandex with nitrile coating for grip.
They have an ultra-firm grip with a nitrile coating and are ambidextrous gloves.
The gloves are durable, heavy-duty work gloves for multiple purposes.
---
So Why are Gloves for handling Boxes so Important
Who Needs Box Handling Gloves – I would say anyone who works in an industry where they handle cardboard boxes regularly, such as factories making boxes, courier and transport factories, delivery drivers, and even some retailers. All these occupations can greatly benefit from a good pair of gloves for handling cardboard boxes.
Many Features – Box handling gloves can come with many ideal features, some are suited for colder weather, having some form of insulation, and others are more lightweight for warmer weather. One main feature is that they provide superb grip for handling boxes which can be quite slippery when you think about it. Generally, these gloves may also be water and puncture-resistant, among other features.
They Come in Many Sizes – Box handling gloves are available in different sizes, and a measuring chart is usually added to the description. It would be best to get a comfortable and snug fit that allows you the full range of motion.
Long Lasting protection Generally, a good quality pair of box handling gloves will last you very long and provide reliable comfort and protection for many years to come.
---
What Makes Gloves for Handling Cardboard Boxes so Special?
Box handling gloves can consist of various materials from leather to neoprene, rubber, and nitrile.
All in all, the aim is that they need to provide maximum grip and maximum agility.
Box handling gloves need to offer a comfortable fit, and they need to keep your hands cool or warm as needed so that you can opt for a thicker or a thinner pair.
There are quite a few options when it comes to boxing handling gloves. However, I would look at durable reinforced seams, good grippy palms and fingers, and good abrasion protection for the most part.
---
Features of a Good Glove for Handling Cardboard Boxes
Grip – Look for gloves with silicone or rubber pads, or some form of gripping material in the palms and the fingers of the gloves, offering a strong and durable grip.
Protection – Box handling gloves need features to protect your hands from cuts, scrapes, punctures, impacts, wetness, contact with germs, and chemicals. Most Box handling gloves are industrial standard and may come with ANSI and CE EN388 ratings.
Flexibility – Protecting your hands is not all you need when handling cardboard boxes. You also need to be able to flex and use your hands and fingers fully. Thus, gloves for handling cardboard boxes need to allow for flexibility and full dexterity.
---
Index Table: Top Rated Gloves for Handling Cardboard Boxes
---
---