Some of the links in this post are affiliate links. This means if you click on the link and purchase the item, I will receive an affiliate commission at no extra cost to you. All opinions remain my own.
When a chill in the air has you reaching for your winter gear, you usually have or need a good pair of gloves or mittens.
There is much argument around the Glove and Mitten and which is best, although it's all about personal preference.
Yet, if you were wondering, here are some factors and options for the Glove VS Mitten dispute.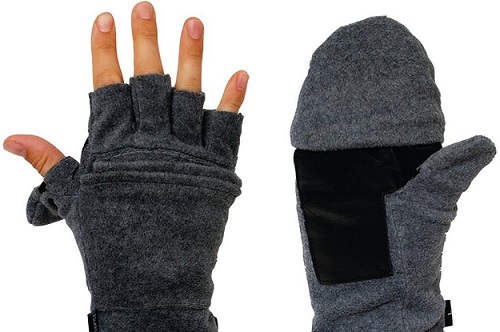 ---
Reviews: The Best Gloves and Mittens
Here are some of our top favorite selections in Both the Best Gloves and the Best Mittens;
We hope you love the products we recommend!
So that you know, We may collect a share of sales or other compensation from the links on this page.
---
1
The Outdoor Research Meteor Mitts are the perfect Winter Mitts for Indoor and Outdoor use.
The Meteor Mitt is a comfortable Nylon-lined outdoor and indoor winter Mitt.
The Meteor is waterproof and windproof as well as durable enough for rugged environments.
There is an easy Pull-on closure design, and the fit is snug and comfortable.
You can also machine wash these Mitts.
---
2
Smartwool® Unisex Cozy

Merino Wool Mittens
The Smartwool Merino Wool Mittens are warm and cozy for those cold winter months.
The Smartwool Mittne consists of Pure Merino Wool.
There are a 48% Merino wool construction and a warm interior lining to keep hands toasty warm.
The Terry loop interior provides extra warmth and some cushioning for comfort.
These Mittens are also surprisingly touchscreen compatible.
---
3
Northstar® Unisex Deerskin

Winter Mittens
The Northstar warm and cozy mitten has a fur lining and durable Deerskin leather uppers.
From Northstar, a Coopzy warm leather mitten.
Deerskin leather is used for the Northstar mitten and has a classic Chopper style.
The Mitten is Sherpa lined for insulation and warmth.
There is also a lined winged thumb design for a more comfortable fit.
---
4
The Northy Face® Unisex Etip

Warm Gloves
The Northface Etip Glove is a favorite winter warm glove with a touchscreen-friendly fingertip.
Another excellent addition from Northface, this time a glove.
The Northface Etip Glove is a fleece and polyester material winter glove.
The Glove offers excellent grip and also has a touchscreen-compatible fingertip design.
These gloves are recommended for casual wear in cold weather conditions.
---
5
Winter CC® Unisex Quad

Wool Gloves
The Winter CC Quad is a lovely warm, wooly winter glove available in many color options for men and women.
The Winter CC is an Acrylic wool glove that you can get in many color options for casual wear.
The size option is a bit on the small side and is recommended for ladies and teenagers.
The material is soft and offers warmth with a design for added palm grip.
The Gloves are also touchscreen compatible.
---
6
Heritage® Unisex Winter

Outdoor Trail Glove
The Heritage winter glove is ideal for outdoor use, hiking, and trail walking excursions.
For outdoor enthusiasts, this durable leather glove offers a natural and robust grip.
There is an elastic cuff band for a more secure grip.
The outseam top construction improves the fit and offers more comfort.
Inside is a thick polar fleece liner for warmth and comfort in colder conditions.
---
Glove vs. Mitten
Let us first take a look at the Glove and Mitten as an individual and their designs, as well as purposes;
Mittens – Mittens have a single pocket where you place all your fingers and a separate thumb for dexterity. Mittens keep your fingers close to each other, which helps to use your body heat to warm them. The fallback with mittens is their dexterity and the fact that you cannot use your fingers and gloves, yet mittens keep your hands much warmer than Gloves.
Gloves – The Glove, on the other hand, individually wraps every finger and allows for much better use of your hands and finger and agility and flexibility. However, the Glove does not keep your hands as warm as a mitten because your fingers are separated.
In an expert opinion, the one thing you can do to keep your hands warm is to keep them dry; in freezing weather, moisture management is very important to keep your hands warm.
So, all in all, whether it is a glove or mitten, you need something that will not sweat on the inside and will keep moisture out from the outside. This entails the Best Glove or Mitten to keep your hands warm.
When it comes to Gloves VS Mittens, it's simple, Mittens are better for extreme cold conditions, and Gloves allow better movement.
---
Features of a Good Glove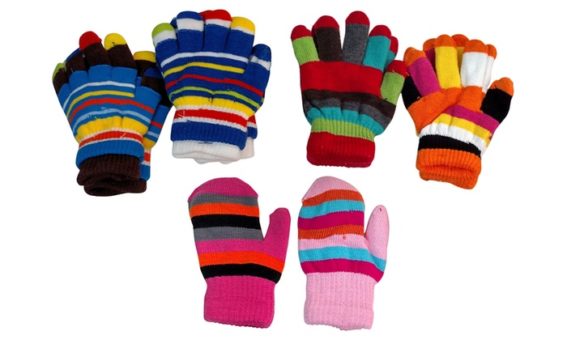 Lining – A warm fleece or insulated lining in a Glove is ideal for keeping your hands warm.
Water Resistance – As expert opinion goes, you need water-repelling or resistant material outside your gloves to keep wetness out.
Dexterity – Your Glove should be flexible enough to allow you to use your fingers and hands appropriately, even if the Glove is Padded.
Breathable – A good glove needs to wick away moisture and prevent sweat build-up on the inside of the glove.
---
Features of a Good Mitten
Shell – The Outer Shell of a Mitten must be durable, lightweight, and have some water and abrasion resistance.
Interior – Inside the mitten, Fleece or insulation materials such as Thinsulate can be used for warmth.
Stitching – The Stitching on a good mitten needs to be solid, durable, and the palms reinforced.
Hand Warmer Pocket – Some Mitten designs include an additional pocket where you can keep hand warmers.
---
Index Table: Top Rated Gloves and Mittens
---
---