Some of the links in this post are affiliate links. This means if you click on the link and purchase the item, I will receive an affiliate commission at no extra cost to you. All opinions remain my own.
Using Barbed Wire Fencing Gloves is essential to protect your hands and wrist against cuts, scrapes, and punctures.
Having the right barbed wire fencing gloves can protect you against serious injuries and help you to perform better in the task.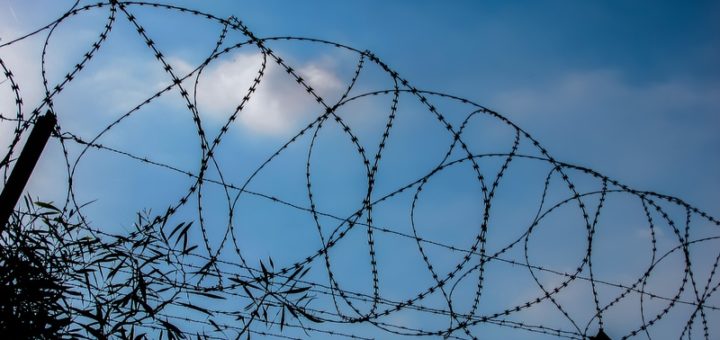 ---
Reviews: The Best Barbed Wire Fencing Gloves
In our list are some of the best available gloves that are ideal for barbed wire fencing;
We hope you love the products we recommend!
So that you know, We may collect a share of sales or other compensation from the links on this page.
---
1
The Youngstown Utility Lined gloves are the perfect barbed Wire fencing Gloves.
They are Nylon, Polyester PVC, Cotton, and Kevlar gloves.
The gloves are cut-resistant and lined with Kevlar Fiber by DuPont.
There is anon-slip reinforcement on the palms and soft terry cloth on the top of the thumb.
They are ANSI Cut Level 3 and ANSI Puncture Level 4
---
2
Ringers® Unisex R-314

Barbed Wire Fencing Glove
The Ringers R-314 Extrication gloves are also ideal to use for barbed wire fencing.
They are TPR impact protection gloves with a durable grip system in the palms and fingers.
The gloves have an extended cuff and gaiter closure to keep dirt and debris out.
The gloves have Kevlar stitched palms and high visibility reflective colors.
---
3
VGO® Unisex Chainsaw

Barbed Wire Fencing Glove
From VGO, we have a pair of fully cut-resistant gloves for barbed wire fencing.
The gloves are ideal for multiple types of work involving puncture and cutting risks.
They are premium goat leather that is comfortable and dexterous.
The palms are PVC for durability,
They have a high visibility stretch spandex back for dexterity and breathability.
There are neoprene cuffs that are adjustable in fit.
---
4
NoCry® Unisex gardening

Barbed Wire Fencing Glove
The NoCry Long Leather Gardening and Rose Pruning gloves are also sometimes used to do barbed wire fencing.
They are an extra length for added arm protection and are available in more color options.
The gloves are genuine leather, puncture-resistant gloves that are very durable and offer good grip.
They offer a comfortable fit for men and women, with available size options.
The Gloves are backed by a NoCry guarantee.
---
5
Well Lamont® Unisex heavy Duty

Leather Barbed Wire Fencing Glove
The well Lamont heavy Duty leather gloves are perfect for barbed wire fencing.
They are heavy-duty cow leather gloves that are also water-resistant with HydraHyde leather that keeps your hands dry.
The leather gloves are abrasion and puncture resistant with an easy slip-on design.
They are reinforced on the thumb and palms for fencing and ranch work.
---
6
Well Lamont® Unisex Leather

Large Barbed Wire Fencing Glove
The Well Lamont Leather Work Gloves have a safety cuff for added protection.
They are ideal gloves for barbed wire fencing, ranch work, and other work such as gardening.
The gloves offer excellent puncture protection, and they are water-resistant.
They have split cowhide leather gloves with a two-layered leather palm for grip and durability.
---
7
Arcliber® Unisex Cut Resistant

Barbed Wire Fencing Glove
From Arcliber, we have the full cut resistant stainless steel gloves, suited for razor and barbed wire fencing, where you have a serious cutting risk.
They are high-performance, high-strength gloves made of polyethylene fibers and stainless steel wire.
The Gloves are machine washable and also food safe if needed.
They offer a maximum amount of cut and puncture resistance.
---
8
Euphoria Garden® Unisex Leather

Barbed Wire Fencing Glove
The Euphoria Garden Rise Gardening gloves are perfect for general barbed wire fencing on a smaller scale.
They are puncture-resistant and have extra length for added protection.
The gloves are leather and have a flexible design, with a light fleece lining to wick away moisture and keep you comfortable.
They are thorn and puncture resistant, as well as heat resistant gloves.
---
Why Use Barbed Wire Fencing in The First Place
Razor wire or barbed wire fences across large land areas, especially in residential homes, are used to keep property and people safe from intruders.
The method is more affordable and effective, especially on larger pieces of land for safety and security.
Barbed wire fencing has come a long way and is a common practice, particularly on farms and agricultural lands.
However, maintaining and installation of barbed wire fencing can be dangerous and is quite a labor-intensive task to perform.
Thus, it would be best if you did the job.
---
How Do Barbed Wire Fencing Gloves Protect You
Barbed Wire Fencing safeguards commercial or personal property, but installation thereof can have some dangers as well as benefits.
I would strongly recommend the right gloves for barbed wire fencing for these good reasons;
Cut and Puncture Resistance – Your hand may suffer some severe cuts and punctures from the barbed wire when handling it. Barbed Wire fencing gloves are usually cut and puncture-resistant to provide protection against sharp spikes.
Abrasion Protection – Besides cuts and punctures, abrasions from the barbed wire fencing method to your palms and from trees and shrubs are also a risk. The gloves protect your hand from these abrasions, as well as from chafing and blisters, because of the constant and repetitive work involved in barbed wire fencing.
Sweat Protection – Good Barbed Wire Fencing gloves will have a moisture-wicking lining that helps to wick away sweat, as well as breathable materials to keep your hands dry and cool.
Warmth – Sometimes fencing may have to be done in cold weather, which can cause pain and numbness in your hands. Good barbed wire fencing gloves can provide some warmth and protection against the elements to keep your hands warm and comfortable.
---
Features of a Good Barbed Wire Fencing Glove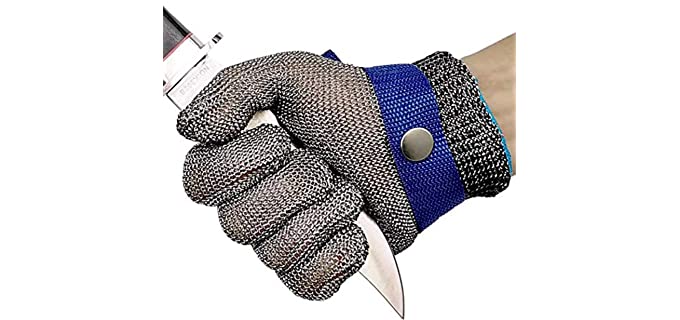 Materials – Gloves for Barbed wire fencing can consist of leather, Kevlar, Nylon, neoprene and other materials, layer for added protection. They may have a textile or fleece interior lining.
Types – General heavy duty Puncture and cut resistant work gloves are ideal. Leather rose pruning and puncture resistant garden gloves are also perfect.
Options – The gloves may come in some more color options, as well as size options from which you can choose.
---
Index Table: Top Rated Barbed Wire Fencing Gloves
---
---