Some of the links in this post are affiliate links. This means if you click on the link and purchase the item, I will receive an affiliate commission at no extra cost to you. All opinions remain my own.
Today touchscreen devices have taken over almost completely, and we all use them in some way or another.
Most brands have adapted to manufacture gloves that are touchscreen compatible.
This article looks at some of the best Touchscreen gloves in various glove types.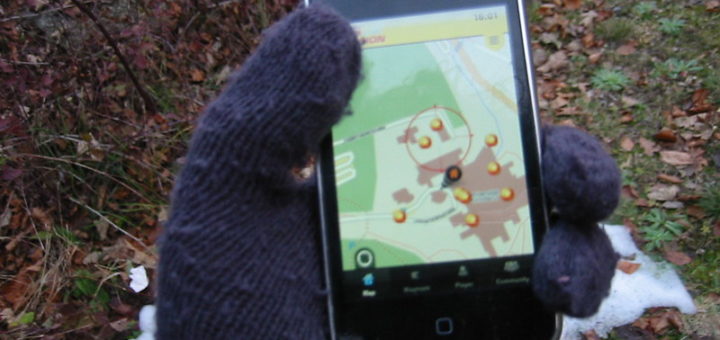 ---
Reviews: The Best Gloves for Touchscreen
Listed below are some excellent options in a variety of glove types that are all touchscreen compatible;
We hope you love the products we recommend!
So that you know, We may collect a share of sales or other compensation from the links on this page.
---
1
The UGG leather gloves are warm and lined, with touchscreen-compatible fingertips.
The Ugg Classic gloves are fashion gloves for winter.
They consist of genuine leather with a fur sheepskin trim.
The gloves have a touchscreen-sensitive finger design.
They are available in more colors and sizes.
---
2
The North Face® Unisex Montana

Touchscreen Compatible Outdoor Winter Gloves
The North Face brings you their warm waterproof outdoor gloves with a touchscreen Etip finger design.
These are hiking and outdoor gloves.
They have E-Tip technology for touchscreen compatibility.
The gloves come in two options and are in more sizes.
They are Gore-Tex lined for waterproofing.
---
3
Copper® Unisex Full Finger

Copper Gloves for Touchscreen
The Copper infused compression gloves provide excellent pain and arthritis relief and are also touchscreen compatible.
The arthritis gloves are designed with full fingers that are touchscreen compatible.
They are compression and copper-infused gloves designed to relieve pain and inflammation associated with many conditions.
The gloves are durable and comfortable with high copper content.
Arthritis gloves also work quite well for carpal tunnel syndrome and wrist issues.
---
4
Pendleton® Women's Star

Gloves for Touchscreen
The Pendleton warm wool gloves for women are touchscreen compatible and come in two color options.
General warm winter gloves with touchscreen conductive fingertips.
They consist of mostly lamb's wool, some nylon on the tips, and acrylic.
There are two color options available and more sizes for women.
The gloves have an easy pull-on closure, which is very convenient.
---
5
Isotoner® Women's Shortie

Touchscreen Compatible Gloves
The Isotoner gloves for women are stretchy, lightweight, and fully touchscreen compatible.
Fashionable gloves were available in so many gorgeous colors from which you can choose. You can even get more than one pair to suit your wardrobe.
They consist mainly of spandex and are very lightweight and flexible.
The gloves are fully touchscreen compatible, which means that the entire glove is conductive.
They have SmartDRI technology and will resist water and keep your hands dry.
---
6
IronClad® Unisex Command Pro

Industrial Work Gloves for Touchscreen
From IronClad, we have durable and protective industrial work gloves that are touchscreen compatible.
The Gloves have conductive palms and fingers for touchscreen compatibility.
They are synthetic leather work gloves that are durable and heavy-duty in design.
They have an engineered fit and adjustable hook and loop closure at the wrist, which allows you a more adjustable and customizable fit.
There are also more options and sizes available.
---
Touchscreen Gloves and How They Work
The best touchscreen-compatible gloves are not just convenient and upgrade anymore. And they have now become essential.
No matter what type of glove, whether a fashion or winter glove, hiking or skiing glove, or even work gloves, more brands manufacture gloves that allow easy access to a touchscreen device.
As you will see, every glove brand utilizes technology to create touchscreen-compatible fingertips on their gloves that allow for easy use of your touch screen device.
However, not every brand has nailed it completely when it comes to touchscreen-compatible technology, so there are some glove brands and models that work better than others when it comes to using a touch screen.
Touchscreens have a transparent conductor for capacitive sensing because your fingers are conductive—the screen senses when you touch the glass.
Touchscreen-compatible gloves have a conductive coating or threads in the fingertips that allow them to interact with the screen similarly.
---
Shopping for Touchscreen Gloves
Shopping for Touchscreen jobs holds a few characteristics you need to consider;
Type of Glove – Firstly, you need to establish what type of glove you need, a work glove, gardening glove, winter glove, fashion glove, or sports and hiking glove. As there are different technologies and features to each of these glove types.
Touchscreen Compatibility – While most gloves have materials only on the tips of the index and middle finger, as well as the thumb, to actuate a touchscreen, other gloves are made entirely out of materials that can interact with a touchscreen. I would rather opt for the latter, though!
Fit – To comfortably use a touchscreen device, you need a glove that fits comfortably. The glove should fit snugly, not with loose tips or ends, yet it must not squeeze your hands and fingers.
---
Features of a Good Glove for Touchscreen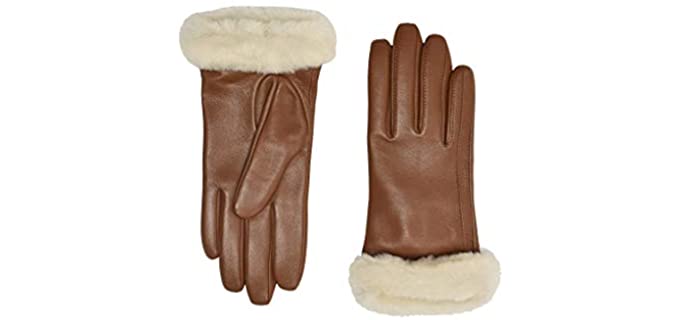 Warmth – Most gloves are designed for the colder temperatures to give your warmth and comfort, and today almost any glove, even gloves for skiing, come with touchscreen-compatible fingertips. Gloves designed for warmth will have some insulation, such as 3M Thinsulate in different thickness levels. Some gloves may also have a fleece or wool lining for warmth and comfort. Most warm gloves will have a windproof or waterproof outer shell.
Gloves for Other Uses – Industrial work gloves and gardening gloves are also available with touchscreen-compatible fingertips for work purposes. These gloves are usually leather or designed from a very durable synthetic material. They protect you against abrasions, cuts, and other workplace hazards and heat protection. They usually have a grippy palm for improved grip and durable construction, such as kevlar stitching.
Materials – The materials of the gloves will largely depend on the glove's function. Gloves come in leather, wool, polyester, waterproof insulated gloves, and even spandex gloves.
Options – Most gloves for warmth and fashionable wear will be available in more colors and styles. However, most work and functional gloves do not offer many color options. All gloves brands typically offer size options for men and women.
Closure – The closure style of the gloves largely relies on the type of gloves. While regular gloves are usually pulled on, skiing, winter, and work gloves may have a hook and loop or adjustable Velcro closure. Some gloves may have a zip closure.
---
Index Table: Top Rated Gloves for Touchscreen
---
---