Some of the links in this post are affiliate links. This means if you click on the link and purchase the item, I will receive an affiliate commission at no extra cost to you. All opinions remain my own.
We all find ourselves reaching for or shopping for the warmest winter gloves during those cold winter months.
But what are the best gloves for winter?
Our article will explore more into the best gloves for freezing winter conditions.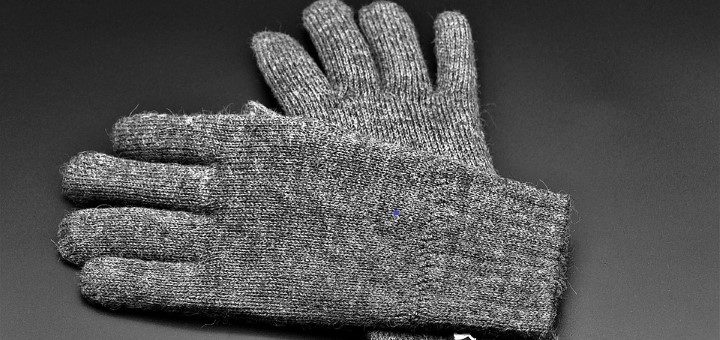 ---
Why You Need Good Warm Winter Gloves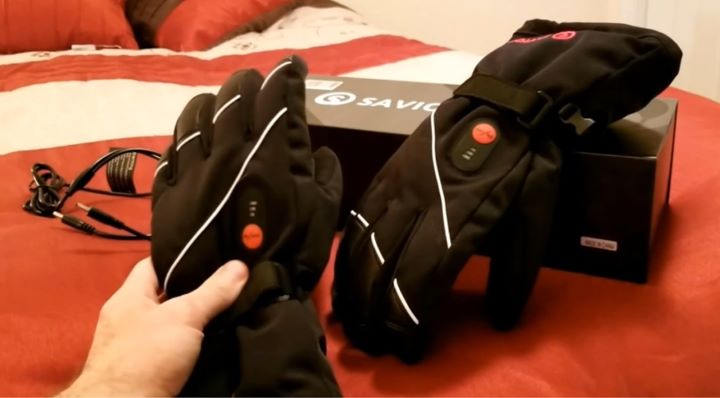 You need good warm winter gloves because if your skin is exposed to cold weather it becomes dry. According to WebMD, when skin becomes dry and irritated in winter, eczema can flare.
Well to give you an idea, some countries such as Canada reach low temperatures of -50°F (-45°C) in the winter and around only 32°F (0°C) in the summer, for these individuals, winter gloves become an all-season staple.
Many other countries also have pretty cold winter months, cooler summer months, or very cold winters.
Whichever way, you may find yourself needing the warmest mittens or gloves that provide more warmth than the ones you currently have or initially.
Then again, for outdoor excursions and sports in cold weather, a pair of warm winter gloves become an absolute necessity.
Whether dog-sledding to work, making repairs to their igloos, or prepping the rink for a pick-up game of hockey, staying warm is of utmost importance.
Though your winters may not be as harsh as those of a Canadian, there's no question that you want to stay warm when the days get cold. This definitive guide to buying winter insulated gloves will explain how you, too, can survive winter like a true Canadian.
---
Three Must Have Characteristics of a Good Winter Glove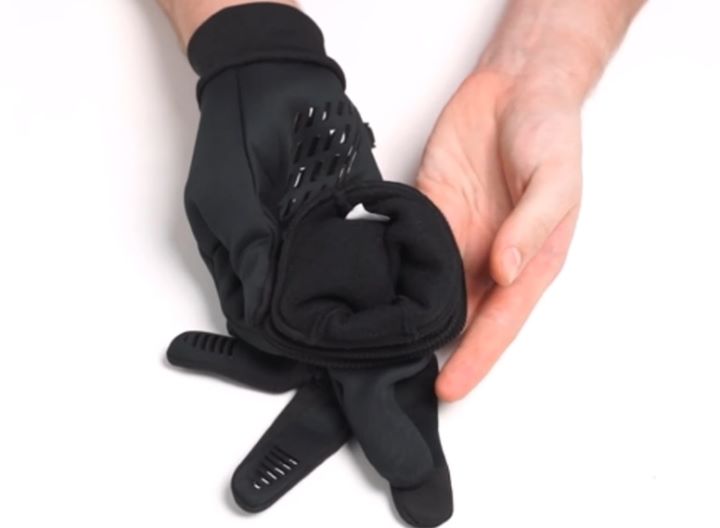 Winters may be cold, long, and unforgiving, so you need the best plant to keep your hands warm.
Here are three must-have characteristics of good warm winter gloves;

They Need to Keep Your Hands warm – Firstly, winter gloves have the main purpose of keeping your hands warm both indoors and outdoors for your weather conditions. For this, they may be padded or have a warm fleece or insulated lining. Wool gloves seem to be a good choice for wearing indoors, while padded and lined gloves are ideal for outdoors.
They Need to Keep Your Hands Dry and Protected – Secondly, in many countries, it may snow, or they have winter rain. So first and foremost, you need protection on the outside from wetness. Waterproofing is almost a must in any good winter glove. Then there are cold winds that can cut through a glove-like knife through warm butter. You need gloves that have a windproof layer.
They Need to Allow Easy Movement – Your gloves need to allow you an easy movement of your fingers, and you need to be able to grasp the items required. So depending on what you will use the gloves for, they will have to provide a good level of dexterity in general, allowing for easy motion and use of your fingers and hands.
---
Features of a Good Warm Winters Glove
At this juncture are some features you will truly appreciate in the warmest winter gloves, so here are a few that you should ideally look out for;

Key Features – Features like waterproofing and wind resistance are ideal, mostly for outdoor gloves to protect your hands from weather elements.
Insulating Materials – Insulating materials such as 3M Thinsulate, fleece, wool, fur, and other materials provide a breathable environment that also keeps your hands warm. Insulating can also be in the form of padding, which is mainly used in most outdoor gloves such as ski and snowboarding gloves.
A Good Fit – A good winter glove needs to fit properly and comfortably without slipping off or being so tight as to restrict movement. You will need to check sizes and measurements to get a more accurate idea of the fit, as bends may generally differ in fit and size.
Multiple Functions – Most winter gloves need to be multi-functional, providing insulation, waterproofing, good grip, and dexterity, among other features. You generally get warm indoor gloves that are usually knit and then more insulated outdoor gloves. Work gloves for cold weather will have different features and are mainly leather.
Closure – Most Gloves have a pull-on closure with a slight elastic wrist, such as your lighter knit indoor gloves. However, more advanced outdoor gloves will have a Velcro or hook and loop wrist closure that provides you with an adjustable and comfortable fit.
---
How We Test and Score Warmest Winter Gloves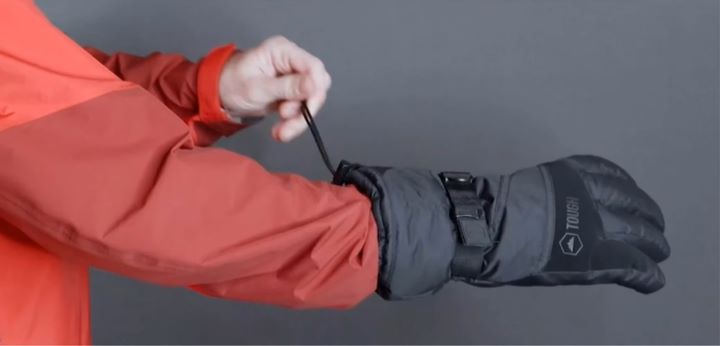 These reviews are based on intense research, analysis, and feedback from our experts and real users from different digital platforms.
We spent 19 hours trying, testing, and scoring these Warmest Winter Gloves, for different key parameters and then shortlisted the best products in the market, saving you time and effort.
We used the following parameters for our tests and analysis.
Weather Resistant – We analyzed how effectively the glove material withstands damages from weather like sun, wind, and rain.
Durability – We researched how long users are able to use these gloves without any reported changes in their quality or design.
Breathability – We checked if the fabric of the glove is breathable or whether it causes any sweating.
Snug-Fit – We checked how the gloves were comfortable and perfectly fitted the hands.
Anti-Odor – We observed if the gloves produced any odor after wearing them for a long time.
---
Frequently Asked Questions (FAQ) About Warmest Winter Gloves
What is the warmest glove material?
The best materials for the warmest winter gloves are fleece, 3M Thinsulate, fur, and wool which is a great fabric to help keep you warm and cozy. Padded gloves can also be used in most outdoor activities such as skiing and snowboarding gloves which can also act as insulation.

---

How do I keep my fingers warm in cold weather?
The best way to keep your hands warm outdoors is to wear the warmest winter gloves. Furthermore, mittens are preferable to gloves since gloves isolate each finger. The fingers can exchange heat while the mitten keeps warm air around your hand. If you use gloves, make sure they cover your wrists as well.

---

Should winter gloves be tight or loose?
Looser-fitting gloves will allow for a broader layer of air to circulate over your fingers, keeping you warmer. A glove that is too tight will be painful to wear, while a glove that is too loose will be awkward. So, when in doubt, go with the fit that seems the most comfortable.

---

Are sheepskin gloves the warmest?
Sheepskin-lined gloves are considered to be among the warmest gloves available. If you're thinking about acquiring one, you can locate the finest bargains for the warmest gloves or sheepskin-lined gloves if you know where to look.

---
---
Reviews: The Best Warmest Winter Gloves
These are our top favorite warmest gloves for winter time;
We hope you love the warmest winter gloves we recommend!
So that you know, We may collect a share of sales or other compensation from the links on this page.

---
1
From the Northface, we have multi-functional winter gloves.
They are available in a few color options as well as prints.
The gloves feature ETip technology that is touchscreen compatible.
They consist of recycled polyester and have a four-way stretch design.
Inside is a recycled fleece lining for warmth.
They are ideal for cold weather, but not for extreme cold weather.
Pros
Soft and Comfortable.
Durability.
Lightweight.
| Rating Category | Weight % | Score |
| --- | --- | --- |
| Weather Resistant | 30% | 100 |
| Durability | 25% | 100 |
| Breathability | 25% | 95 |
| Snug-Fit | 10% | 95 |
| Anti-Odor | 10% | 90 |
| Total Score | 100% | 97.25 |
---
2
Velazzio® Unisex Waterproof

Warmest Ski Gloves for Winter
The Velazzio Ski Gloves are the ideal winter gloves for extreme cold weather and outdoor wear.
They come in two available color selections.
The gloves have a slightly longer length for added protection.
They are warm and lightweight with breathable waterproof materials.
There is an additional zipper pocket for convenience, and the palms have PU materials for grip.
Pros
Waterproof.
Excellent Warmth.
Breathability.
Cons
Limited Color Options.
Feels a Bit Thicker.
| Rating Category | Weight % | Score |
| --- | --- | --- |
| Weather Resistant | 30% | 100 |
| Durability | 25% | 100 |
| Breathability | 25% | 90 |
| Snug-Fit | 10% | 95 |
| Anti-Odor | 10% | 90 |
| Total Score | 100% | 96 |
---
3
Smartwool® Unisex Ridgeway

All Purpose Warmest Winter Gloves
From Smartwool, we have Ridgeway gloves.
They are leather gloves with a double layer thumb and index finger for reinforcement.
Inside is soft brushed Merino wool next to your skin for warmth.
They are ideally working gloves and are very durable.
Pros
Weather Resistant.
Warm Liner.
Durability.
| Rating Category | Weight % | Score |
| --- | --- | --- |
| Weather Resistant | 30% | 100 |
| Durability | 25% | 100 |
| Breathability | 25% | 90 |
| Snug-Fit | 10% | 90 |
| Anti-Odor | 10% | 90 |
| Total Score | 100% | 95.5 |
---
4
Ironclad® Unisex Cold Condition

Warmest Work Gloves for Winter
The Ironclad Cold Condition gloves are perfect for outdoor use.
They are waterproof and have 150 grams of insulation for warmth.
The gloves feature DuraClad technology for strength and durability.
The TPR cuff offers a quick and easy fit.
---
5
Achiou® Unisex Knit

Warmest Winter Knit Gloves
From Achiou, we have warm winter knit gloves.
The gloves are thick and warm with a Thermal lining and knit design.
The palms have silicone for grip.
The fingertips are also touchscreen compatible.
---
6
Okidso® Unisex versatile

Warmest Winter Gloves
Okidso offers you their warm winter gloves.
They are perfect for hiking and outdoor use.
The gloves have anti-slip silicone palms.
They are insulated and stretchable.
---
7
ViGrace® Unisex Anti-Slip

Warmest Winter Gloves
The ViGrace Store gloves are ideal for winter.
They are warm unisex fit gloves.
The gloves have three dual layers.
They are touchscreen compatible.
---
8
Columbia® Unisex Omni-heat

Warmest Winter Gloves
The Columbia Omni-Heat gloves are perfect for winter.
They have a pull-on closure and are washable.
The gloves have Thermo Stretch fleece and Omni-Heat technology.
They are stretchable and comfortable.
---
9
Bursun® Unisex waterproof

Warmest Winter Gloves
The Bursun Winter gloves are warm.
They are ideal outdoor and sports gloves.
You can choose from a few available color options.
The gloves have a 360- degree warming design.
---
10
C.C® Unisex Cable Knit

Warmest Winter Gloves
The C.C gloves are unisex winter gloves.
They are anti-slip gloves with a pull-on closure.
The gloves are warm acrylic wool.
They are stretchable and comfortable.
---
Index Table: Top Rated Warmest Winter Gloves
---
---