Some of the links in this post are affiliate links. This means if you click on the link and purchase the item, I will receive an affiliate commission at no extra cost to you. All opinions remain my own.
Even though there is a vast variety of Glove Types, shapes, and sizes, from fashionable Gloves to Kitchen Gloves and Protective Gloves.
They all have one main requirement, and that is that they need to literally "FIT LIKE A GLOVE."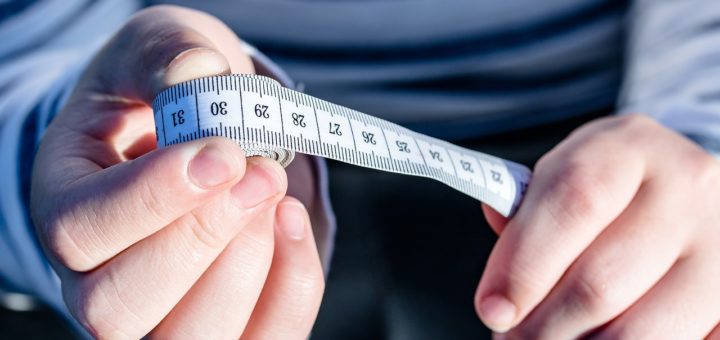 ---
Why Do You Need a Proper Fitting Glove
Nothing looks worse than an elegant evening outfit with a pair of oversized Gloves. Or imagine trying to perform any task, whether in the kitchen or at work, with loose-fitting gloves constantly slipping off.
That said, it does not matter what the Glove is meant for; it should fit snugly and comfortably on your hands and still allow you to perform daily tasks and routines easily.
---
Three Ways of Determining Glove Sizes
Whether you are expanding a winter wardrobe, need a pair of gloves for a new sport, or even if it is for protection at work or in the kitchen, you will need to determine your Glove size.
Here are a few different scenarios where you will need to determine your Glove size Correctly;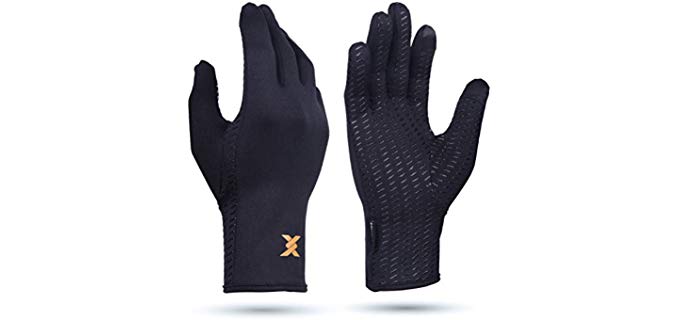 Regular Everyday Gloves – These are the Gloves Your Wear every day for cold winters as a fashionable or seasonal item. These Gloves usually come in either Small, Medium and Large Sizes and rarely on actual men's or women's sizes; however, there is the odd case. So likely, if you are a US size 7, then a US medium Glove should offer the perfect fit, and so on.
Golfing Glove – Golfing is a sport that many individuals take part in, which requires a specific type of Glove to Improve grip and accuracy. When it comes to Golfing Gloves, a Glove that does not touch your wrists or cover your fingertips is ideal, and I would recommend choosing a size smaller; Golfing Gloves Need to fit like the second skin and should be allowed to stretch over time rather than obtained in too big a size.
Protective Work Gloves – Protective work gloves are usually very thick and not very flexible, particularly for industrial industries. These Gloves need a snug yet comfortable fit and are usually available in precise men's and women's sizes.
Latex Gloves – Those thin and see-through gloves sued by doctors and in the food industry have the main characteristic of offering protection against liquids and chemicals and punctures while allowing you to perform still as if you are using your Bare hands. In this case, they need to fit like a second skin, so going for a smaller option may be necessary, yet overstretching them may cause tears. Latex gloves usually come in small, medium, and large options and seldom n different men's and women's options.
---
Steps on How to Measure Your Hand Size for the Perfect Glove Fit
In general, here are the steps for how you can measure your hands to get the perfect fit from most Glove Types, brands, and models; I have also included a basic size chart which you can easily follow;
For these steps, you will require a measuring tape; a soft tape is better;
Step One – Lay your dominant or larger hand flat with the fingers together and your palm facing upwards.
Step Two – Wrap the measuring tape around your palm; start with the end of the tape in the middle of the inside of your hand. Measure in the middle below your knuckles at the widest part of your hand; DO NOT include the thumb.
Step Three – Measure your hand from the wrist to the longest finger on your hand to get the length.
Remember that most Glove sizes are in inches, so measure in inches or convert the centimeters to inches.
Below I have included a Glove Size Chart to Show Your How to Convert the Inches to Glove Sizes;
It is advised to always go around half an inch extra in size depending on the glove, so if your hand measured 6 inches around the palm, then you should take a 6.5-inch sized glove, for example;
---
Glove Size Chart
Men's sizes
Size – XS Inches – 7 -7.5
Size – S Inches – 7.5-8 8
Size – M Inches – 8.5-9 9
Size – L Inches – 9.5-10
Size – XL Inches – 10.5-11
Size – XXL Inches – 11.5-12
Women's sizes
Size – XS Inches – 6
Size – S Inches – 6.5
Size – M Inches – 7
Size – M/L Inches – 7.5
Size – L Inches – 8
Size – XL Inches – 8.5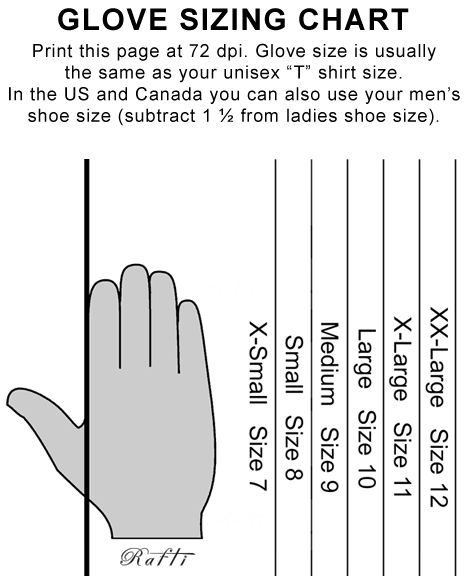 ---
To Conclude on Glove Fitting
By following these measurements and steps closely, you should get a perfect fit in almost any glove type or brand.
However, remember that there are always size discrepancies between different Glove types and brands.
Ultimately, ensure that your gloves fit snugly and comfortably for the best use.
---
---