Some of the links in this post are affiliate links. This means if you click on the link and purchase the item, I will receive an affiliate commission at no extra cost to you. All opinions remain my own.
When you spend plenty of time outdoors during the cold winters, playing sports or hiking, you will quickly realize how cold hands can ruin the experience.
This is where the best warmest mittens come into play. There is nothing like warm mittens to keep your hands warm, even in extreme cold weather conditions.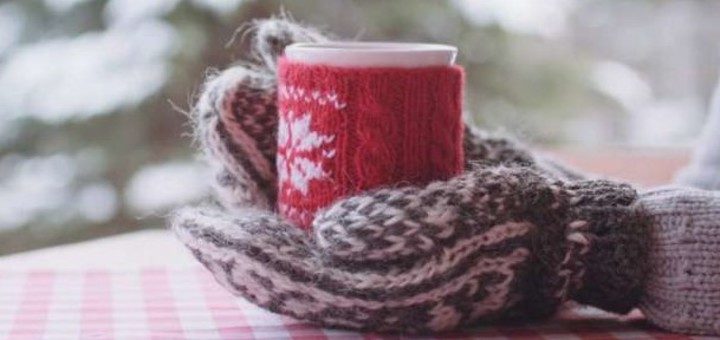 ---
Reviews: The Best Warmest Mittens
In the review section are our top picks of some of the warmest available mittens;
We hope you love the warmest mittens we recommend!
So that you know, We may collect a share of sales or other compensation from the links on this page.

---
1
These are extremely cold weather mittens from Black Diamond.
They have a nylon and spandex shell, goatskin palms, and a polyester lining.
There is a waterproof dry insert liner that is also removable.
The Mittens are lightweight, abrasion-resistant, and have a four-way stretch design.
The removable liner is insulated with 340 grams of Prim Aloft gold and high-fleece.
Pros
100% Waterproof.
Lightweight.
Abrasion Resistant.
Removable Liner.
Cons
Less Dexterous.
One Color Available.
| Rating Category | Weight % | Score |
| --- | --- | --- |
| Temperature Regulation | 25% | 100 |
| Breathability | 25% | 100 |
| Weather Resistant | 20% | 95 |
| Versatility | 20% | 95 |
| Soft Lining | 10% | 90 |
| Total Score | 100% | 97 |
---
2
Gore Wear® Unisex Thermo

Warmest Mittens
The Thermo Split Mitts and gloves have a waterproof Gore-Tex lining.
They are polyester and fully machine washable.
The Mitten has a three-finger construction for extra warmth and a grip silicone imprinted palm.
The Index finger is insulated, and there is Gore-Tex Infinium and wind stopper technology for windproofing and waterproofing.
The thumb and index finger are touch screen compatible.
Pros
Windproof.
Exceptional Warmth.
Ideal for Cold Weather.
Extremely Breathable.
| Rating Category | Weight % | Score |
| --- | --- | --- |
| Temperature Regulation | 25% | 100 |
| Breathability | 25% | 100 |
| Weather Resistant | 20% | 90 |
| Versatility | 20% | 95 |
| Soft Lining | 10% | 90 |
| Total Score | 100% | 96 |
---
3
Salomon® Unisex Fast Wing

Winter Warmest Mittens
These are unisex fast-wing winter mittens from Salomon.
They are a pull-on design and machine washable.
The design is windproof and waterproof with a warm lining.
They are available in more sizes and offer a comfortable fit.
Pros
Good Wicking.
Unisex.
Durability.
Cons
Not Quite as Warm as Other Mittens.
| Rating Category | Weight % | Score |
| --- | --- | --- |
| Temperature Regulation | 25% | 100 |
| Breathability | 25% | 100 |
| Weather Resistant | 20% | 90 |
| Versatility | 20% | 90 |
| Soft Lining | 10% | 90 |
| Total Score | 100% | 95 |
---
4
Black Diamond® Unisex Dirt Bag

Warmest Mittens
These Mitts from Black Diamond are designed to be functional and allow you to perform all kinds of tasks.
They are durable and comfortable with a leather shell and fleece lining.
Designed as proper work mitts with a knitted cuff for warmth and protection.
The design is simple and very durable.
---
5
Gordini® Men's Challenge

Warmest Mittens
Here we have mitts designed specifically for men.
They are nylon and elastane for stretch.
The mitts have a hook and loop closure and adjustable wrist fit.
They are water repellent and abrasion-resistant, with a textured palm and finger for better grip.
They are fully waterproof and windproof on the outside,
Inside is a warm moisture-wicking lining, and the fingers are touch screen compatible.
---
6
Gordini® Unisex Challenge

Warmest Mittens
Here we have the ladies' version of the Gordini mitten.
These mittens have similar waterproof and windproof features in the outer shell.
The interior lining keeps you warm and is moisture repellent.
There is a nose wipe and textured palm and fingers for grip.
The finger areas are likewise e touch screen compatible.
---
7
Carhartt® Unisex waterproof

Warmest Mittens
The Carhartt W.P mittens are warm and comfortable.
They are fully insulated and have a pull-on design.
The gloves are 1005 polyester and waterproof.
They are insulated and moisture-wicking.
---
8
Bessteven® Unisex Convertible

Warmest Mittens
Here we have convertible mittens for winter.
They are warm and cozy with a flip-top.
You can expose your fingers for use, and cover them again.
The mittens are insulated and warm.
---
9
North face® Women's Mossbud

Warmest Mittens
The North face Mittens for girls are warm and comfortable.
They are ultra-warm and cozy, with a high loft fleece design.
The mittens are wind and water-resistant.
They are available in more colors.
---
10
Winter Ski® Unisex Mitts

Warmest Mittens
The Winter Ski Mittens are perfect for the outdoors.
They have a snap closure and comfortable design.
The mittens are insulated and warm.
They have a durable and long-lasting design.
---
Types of Mittens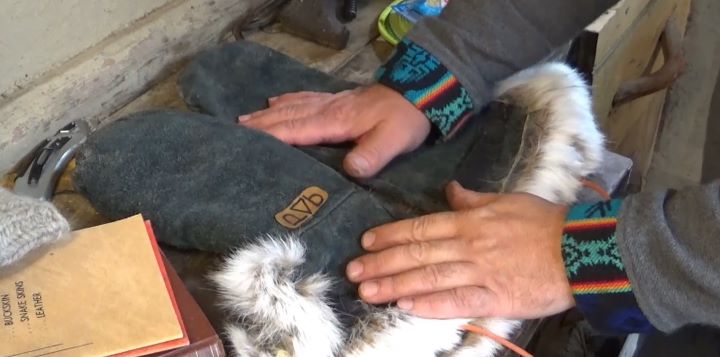 As you will see, there are various types of winter mittens available.
Classic mittens are warm and provide good protection on cold days which is a fact because as mentioned by healthline, the mittens keep your fingers together and conserve warmth. They keep your hands warm and generally are waterproof and windproof for added protection.
Most cold-weather mittens will be lightweight and durable with a protective shell. They will have some form of insulation such as Thinsulate, Down feathers or Prima-Loft, or a fleece lining. The shell will generally be wind and waterproof with solid stitching and an adjustable wrist strap with a hook and loop or pull-on closure.
Fro icy weather conditions, you get three types of Mittens;
Shell Mittens – The Shell Mitten has a windproof and waterproof outer shell to protect your hands. It is generally very durable, lightweight, flexible, and quick-drying. The shell mitten will consist of synthetic materials such as polyester, nylon, polyurethane, and spandex for stretch. They are ideal for outdoor activities and hiking where you need that additional protection. Shell Mittens will likewise have interior padding or a warm lining such as fleece.
Heated Mittens – These are not quite so popular, yet they are worth mentioning. Heated mittens come with a heating element inside the mitten that is rechargeable or battery-operated. They warm your hands with a heating element.
Leather Lined Mittens – Aside from leather gloves, genuine leather mittens also provide good wind and water resistance. Leather mittens are generally more suited for working and outdoor work. They usually come with a warm fleece or padded interior lining but are still flexible enough to perform work tasks and provide a good grip.
---
Mittens Vs Gloves for Warmth
Then again, we get to the Mittens VS Gloves argument;
Gloves
If you want something that performs well and is ideal for small tasks, sports, or activities where you need proper grip and use of your fingers, then gloves are ideal. However, most cold weather gloves will not be extremely dexterous and flexible in turn because they also need to keep your hands warm and insulated. Gloves need to fit properly to the T, and they need to be an exact size; otherwise, they can squeeze or bunch and even slip off. Gloves are also not at all, even nearly as warm as mittens.
Mittens
Then with Mittens, they have been so advanced that they are designed with a top that can lift to expose your fingers should you need to perform finer tasks or use a touch screen. Mittens are ideal for freezing weather and snow, outdoor work, sports, and hiking when you do not require much grip or dexterity. Mittens need to fit as they will slip off if they lose properly, yet their size does not need to be that exact. Mittens are much warmer than gloves because your fingers are held together, generating heat, and this generally also provides much better insulation against the cold.
---
Features of a Good Warm Mitten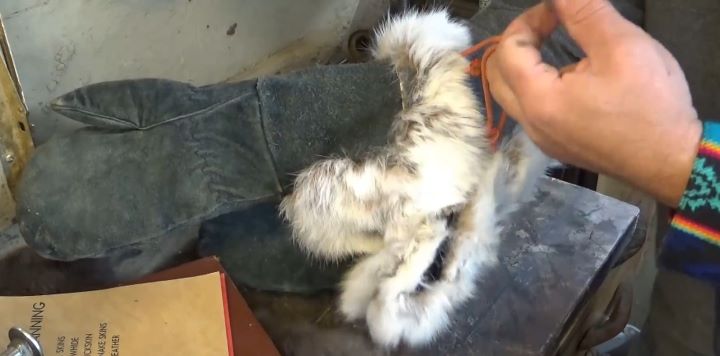 Materials – Warm winter mittens can consist of genuine wool which is temperature regulating, of leather, or of synthetic materials. They usually have a wind and waterproof outer shell, with padding and fleece as a lining.
Touch screen Compatible – Most warm winter mittens are not very touch screen friendly. However, some models have a top that can open up to expose a few fingers so that you can operate a touchscreen device.
Breathability – Although you want your mittens to keep you warm, most waterproof and windproof mittens are still quite breathable and allow air to circulate throughout the gloves without allowing water to enter them, this will help to keep your hands from sweating and overheating inside the mittens.
Water and Wind resistance – Most cold weather mittens are water and wind-resistant to keep your hand dry and warm. They have a membrane that prevents wind and water from entering the mittens without sacrificing breathability.
Insulation – Warm gloves generally have some form of insulation, such as a thermal or fleece lining or padding that keeps your hands warm on the inside of the gloves.
Grip – The Palm of the mittens will generally be a more durable and grippy type material such as leather or may have a textured design for improved grip.
---
How We Test and Score Warmest Mittens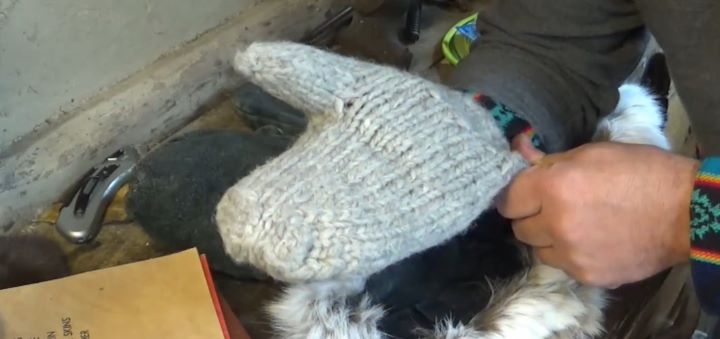 These reviews are based on intense research, analysis, and feedback from our experts and real users from different digital platforms.
We spent 35 hours trying, testing, and scoring these Warmest Mittens, for different key parameters and then shortlisted the best products in the market, saving you time and effort.
We used the following parameters for our tests and analysis.
Temperature Regulation – We researched how the gloves increase blood flow to the hands and how much heat is lost through the skin.
Breathability – We checked if the fabric of the glove is breathable or whether it causes any sweating.
Weather Resistant – We analyzed how effectively the glove material withstands damages from weather like sun, wind, and rain.
Versatility – We tested the gloves' versatility to be used in different activities.
Soft Lining – We checked how helpful the lining provides extra protection and warmth for your hands.
---
Frequently Asked Questions (FAQ) Regarding Warmest Mittens
Are mittens warmer than gloves on a cold day?
Mittens are warmer than gloves and provide superior protection against inclement weather. Because mittens keep your fingers together, they generate more heat than gloves. Mittens do not divide your fingers by fabric, which increases the amount of warmth you receive.

---

How do mittens keep you warm?
The person wearing the mitten is warm because the mitten simply acts as an insulator, slowing the passage of heat energy into the surrounding environment outside of the mitten. It traps your hand's warmth inside, and that heat, your own heat, is what keeps you warm.

---

How do you wear a mitten?
They look the finest on the tips of your fingers in mittens. Place the warmer between the layers of a glove or mitt with a liner for optimum warmth and comfort. These chemical warmers can be applied straight to the skin, but they may be excessively hot for children or those with delicate or sensitive skin.

---

How do you dry mittens?
The only thing left to do is wait after soaking up any extra water. Place the mittens in a warm, dry location, preferably near a heat source, such as a radiator. Then, allow them to dry for about 2-3 hours.

---
---
Index Table: Top Rated Warmest Mittens
---
---