Whether you are a well-seasoned boxer or even a beginner boxer, you will need a pair or even two of dependable and high-quality boxing gloves.
We will also get into a few different boxing gloves that you may need to consider, each with different functions.
So, in this article, we will look at various of the best available boxing gloves.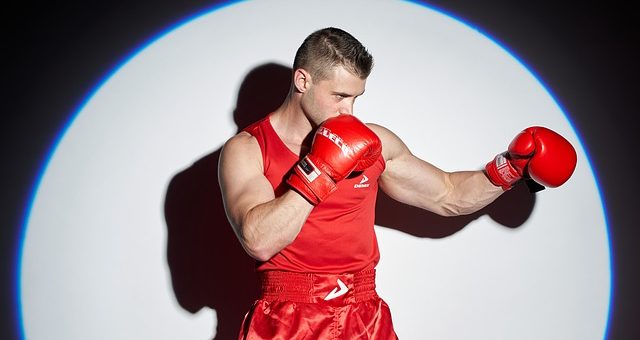 ---
---
Reviews: The Best Boxing Gloves
Now we come to our list of some of the best available Boxing gloves for different uses and all levels of Boxing;
We hope you love the products we recommend!
We may collect a share of sales or other compensation from the links on this page.
---
1
The Hyabusa T3 Boxing gloves are designed for both men and women.
They are a revolutionized training glove backed by a decade of sports science and research.
The boxing gloves have a tailored fit for your comfort and a smooth fabric interior against the skin.
They are ideal for boxing, kickboxing, Mixed martial arts, and even Muay Thai.
The bowing gloves offer excellent knuckle protection and come in colors to suit your style.
---
2
Venum® Unisex Contender

Boxing Gloves
The Venum Contender Boxing Gloves are quality synthetic leather boxing gloves.
They have high-quality synthetic leather for extended service life.
The gloves are a multi-density foam that offers much better shock absorbency.
There is an entire attached thumb that reduces the risk of twisting.
The Larger Velcro closure ensures a more secure fit.
---
3
Ring To Cage® Unisex

Gloves for Boxing and MMA
The Ring to Cage Boxing Gloves is likewise designed for Sparring.
They are MiM Foam with a safety strap.
The boxing gloves are versatile for combat sports, such as martial arts, Muay Thai, and kickboxing.
The strap closure provides exceptional wrist support, and the foam cushioning offers excellent protection.
---
4
Ringside® Unisex Pro

Boxing Gloves
The Ringside Pro-Style boxing gloves are the perfect Training sparring gloves.
The boxing gloves are an Injection Molded Foam design for ultimate protection.
They have pre-curved padding for better shock absorbency.
There is a full wrap-around hook and loop closure for secure wrist support and fit.
The perfect sparring gloves.
---
5
Ringside® Unisex Bullet

Sparring Gloves for Boxing Gloves
From Ringside, we have the Bullet sparring glove option that is also ideal.
The gloves consist of StrikeForce synthetic leather with Injection Molded Foam padding IMF.
There is a hook and loop wrap-around wrist closure for comfort and support.
Inside is a moisture-wicking liner; the palms have mesh for proper ventilation.
---
6
Everlast® Unisex Elite Pro

Training Boxing Gloves
The Elite Pro Style Boxing Gloves are the perfect gloves for training.
They are treated with an ever-new treatment to prevent offensive odors inside the gloves.
The boxing gloves also have cooling technology and Verdi materials to wick away moisture.
The Ever Shield padding stabilizes your hands and wrists while offering excellent protection.
---
Why You Need Good Boxing Gloves
You do need good-quality boxing gloves if you are serious about boxing. Quality boxing gloves at different stages are a top requirement for professionals and beginners.
Hand injuries are common in most combat sports and can occur despite wearing gloves. So, I need proper boxing gloves for proper hand protection.
On the other hand, your opponent, particularly their skull, needs all the protection they can get against your blows. Think about it this way: does your skull contain one of your body's essential organs?
So, all in all, Good quality Boxing gloves provide essential protection against severe injuries.
To Prevent Finger Joint Displacement – Boxing gloves cushion and protect your fingers and their joints. The impact of a punch can easily displace and dislocate the joints in your fingers.
Supporting Your Wrists – Shock from the momentum of a punch can cause severe damage to your wrists. Your wrists can take very long to heal if injured. Thus, a good pair of boxing gloves provides proper wrist support and protection.
Protection of Your Opponent – As mentioned, your opponent's face and skull also need protection against hard blows, and you do not want to injure them severely. Cushioning in Boxing Gloves evenly spreads the blows and causes less impact damage.
To Reduce Physical Damage – All In all, there is much less physical damage, blood, and guts when you use proper boxing gloves. Boxers can suffer severe injuries and blood loss, so appropriate gloves are essential.
---
So What is the Best Boxing Glove?
All in all, the best boxing glove will entirely depend on your specific needs. It would be best to consider the boxing glove's main purpose, as different types have different functions.
You get sparring, boxing, and Bag work gloves, all of which offer different levels of protection.
Some gloves are heavier and more padded, while others are more lightweight with less padding.
---
Features of a Good Boxing Glove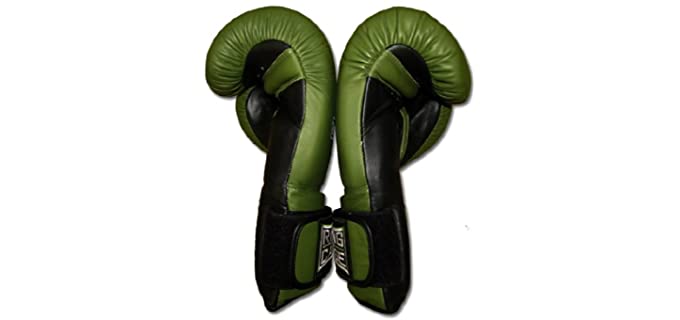 The Right Fit – You must establish your size and fit before purchasing Boxing gloves. Boxing gloves also come in different weights measured in ounces, such as 10 to 10 ounces for heavy bag workouts and 14 to 20 ounces for sparring. The amount of padding inside the boxing glove will affect the fit. A beginner should start with larger and bulkier boxing gloves and work down to lighter competition-weight gloves as they advance. Boxing gloves must have a snug fit, with your fingertips grazing the front part of the glove lightly.
Materials – Two of the most common materials used in Boxing gloves are leather and vinyl. Vinyl Boxing gloves are the cheapest option and ideal for beginners. However, for more regular training and advanced boxers, I advise leather Gloves. Leather gloves, though expensive, are more breathable than vinyl, which can overheat. They eventually mold to the shape of your hands and are far more durable.
Closure Type – Boxing Gloves may have a Velcro or lace-up closure. Laces offer a much tighter fit and better wrist support but are less practicable. You will need someone to help you tie your laces before each session. Velcro closures can be secured almost as tight as laces, but you can close them by yourself, and they are much less hassle.
Types of Boxing Gloves – You get several types of Boxing gloves, each with its purpose and for different levels, from beginners to professionals. Many professionals own several different types of gloves. There are slight differences between boxing glove types, depending on your activities. All-purpose gloves are an excellent option for beginners and multifunctional for various uses. Bag Gloves are designed for doing bag work to protect your hands when hitting a heavy bag. Then there are also competition gloves that are slightly more lightweight and adapted and sparring gloves that are more severe in weight and padding for better protection.
---
Index Table: Top Rated Boxing Gloves
---
---