Some of the links in this post are affiliate links. This means if you click on the link and purchase the item, I will receive an affiliate commission at no extra cost to you. All opinions remain my own.
We all know Mountain biking is a fun and exhilarating sport and an expensive one when you look at all the gear.
If you are new to the Mountain Biking scene, you may want to go a bit cheaper and skip out on some gear and accessories.
However, despite this temptation, there are quite a few necessary items you should consider quality over price, and one of those accessories is your Mountain Bike Gloves.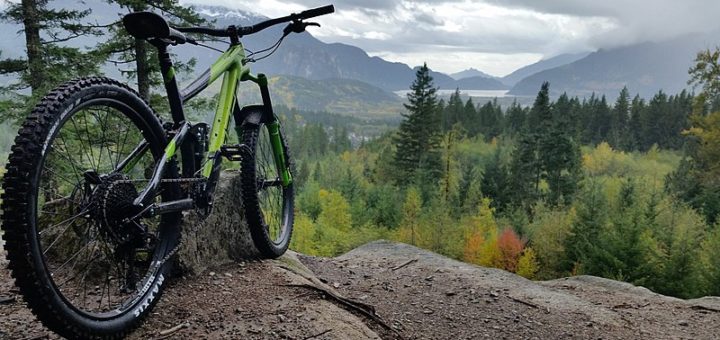 ---
Why You Need Gloves for Mountain Biking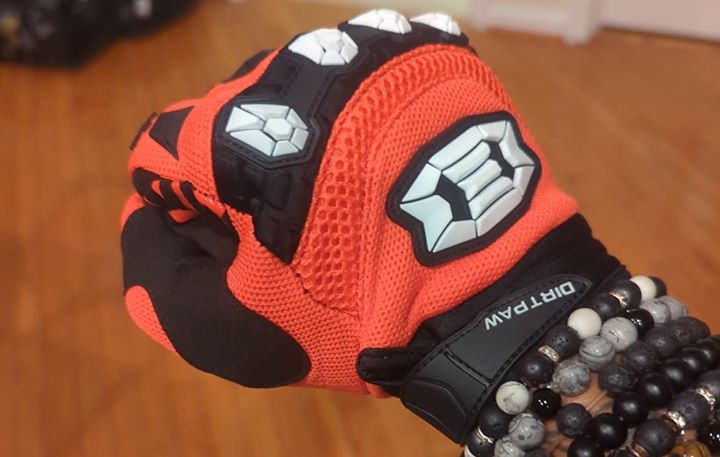 You absolutely will need a glove for Mountain Biking. There are no two ways about that, and let me explain exactly why;
Grip – Firstly Grip. Mountain Biking is a physical activity that takes up a lot of energy and will make you sweat, and with sweaty hands and palms, you cannot handle your bike properly. Sweaty hands cannot turn knobs and hold on. Especially in humid weather, sweating can cause many issues, not to mention discomfort and blisters. You will also be biking in wet and sometimes muddy terrain, which may get on your hands and impede your grip.
Protection – As your rides get a bit longer and you advance in trails, you will also notice that trail conditions get a bit more risky and uneven. Bearing weight on your palms, along with bumps and vibrations, may take its toll on your hands, leading to calluses and blisters. Good Mountain Biking gloves can provide more comfort and protection in this case. More dangerous trails risk a crash and fall, where you could also seriously damage and injure your hands. Gloves can protect your hands from serious scrapes and injuries during crashes and almost crashes so you will be happy you had them on.
Shock Absorption – As you head out to purchase Mountain Biking gloves, you will notice them in all different colors, shapes, and sizes, with many features. You will also notice quite a few with Gel padding in the palms. The Gel padding is added to provide protection and shock absorbency from all the bumps and vibrations along the trails you are riding. Some say padding reduces their bike control, whereas others say it helps fight fatigue and maintain better control. So generally, you will have to try this out for yourself to find the best option.
Climate Control – One of the advantages of gloves for Mountain Biking is that they can keep your hands warmer when the climates start to drop. Many Mountain Bikers will have both summer and winter riding gloves. Winter gloves can provide warmth during freezing weather. However, most full-finger gloves are ideal for warm to cooler weather conditions.
---
What are the Best Mountain Biking Gloves
What Are The Best Gloves for Mountain Biking – The choice of what type of Mountain bike glove to choose rests largely on your preference and what type of mountain biking you do. Do you ride casually, or are you more aggressive? Do you ride mostly uphill, downhill, or on uneven terrains? How dangerous are the terrains you ride on, are you experienced or a beginner? Then there is also the factor of climate. Most Mountain Bike riders opt for warm and cold weather gloves because most mountain biking gloves are closed-finger designs. They generally are warmer. If you prefer more harsh and adventurous terrains, you will need some extra padding and more durable gloves, whereas if you ride casually and in less risky terrains, you can let go of the padding and opt for something more lightweight. Then there is also fit and comfort. Some individuals prefer brands and styles because of their fit and personal preference.
How Should Your Mountain Bike Gloves Fit – The fit of your mountain bike gloves is quite an important factor to consider because it can affect your comfort performance and cause injuries if they do not fit properly. Gloves that are too loose can chafe and cuase blisters and slip off. Too tight gloves may cut off circulation and make it very hard to handle your bike. The fit needs to be snug and comfortable. Many Mountain Bike gloves have adjustable wrist straps, so you get a customizable fit, but you will need to take proper measurements and get the right size initially.
---
Features of a Good Mountain Bike Glove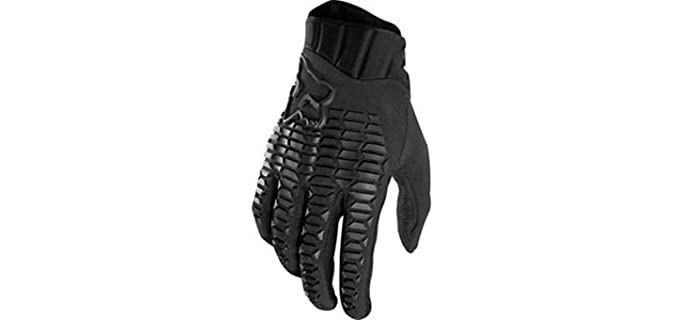 Size and Fit – There is no point in having mountain bike gloves if they do not fit properly. Look for the right size that offers a snug but comfortable fit. Measure your hands beforehand and compare these to the gloves you want to get the right size.
Durability – Invest in good quality and brand gloves. You may take a few spills and mountain biking and want your gloves to be up for the challenge.
Full Finger or Half Finger – Half Finger Gloves are more popular for road cycling and biking and generally not advised for mountain biking. Full-finger gloves provide much more protection, so mountain biking is recommended.
Padding and Protection – Your mountain biking gloves aim to keep you safe. Make sure that they have a comfortable balance of padding and protection. Opt for more padding if you tend to ride on more rocky terrains. If you are in terrains where you scrape your hands against trees and branches, then rather get something more protective.
Comfort – When riding, the last thing you would want is uncomfortable hands. So invest in Mountain bike gloves that are comfortable, with enough comfort features. Look for a comfortable lining and a breathable design, so your hands stay ventilated.
---
Reviews: The Best Mountain Bike Gloves
These are our top picks for the best available Mountain Biking Gloves;
We hope you love the gloves we recommend!
So that you know, We may collect a share of sales or other compensation from the links on this page.

---
1
the Mountain biking gloves can be used for off-road and road racing.
They are synthetic leather, polyamide, and neoprene.
They have rubber logos and injections at the back of the hand for protection.
The fingers are Lycra and gusseted for comfort and dexterity.
The wrist has a TPR hook and loop closure with velcro.
| Rating Category | Weight % | Score |
| --- | --- | --- |
| Palm Padding | 30% | 100 |
| Anti-Slip | 25% | 95 |
| Moisture-Wicking | 20% | 100 |
| Injury Resistant | 15% | 95 |
| Anti-Fatigue | 10% | 95 |
| Total Score | 100% | 97.5 |
---
2
Dakine® Unisex Cross

Mountain Bike Gloves
These are protective mountain bike gloves with padding.
They have an AX suede Deuce shell and polyester palms.
There is 3mm of foam padding and rubber for protection.
They are ideal for enduro trail cycling.
More color and size options are available to you.
| Rating Category | Weight % | Score |
| --- | --- | --- |
| Palm Padding | 30% | 100 |
| Anti-Slip | 25% | 95 |
| Moisture-Wicking | 20% | 100 |
| Injury Resistant | 15% | 90 |
| Anti-Fatigue | 10% | 95 |
| Total Score | 100% | 96.75 |
---
3
Royal racing® Unisex Quantum

Gloves for Mountain Biking
The Quantum racing gloves are unisex Mountain bike gloves.
They have a pre-curved shape for a more comfortable fit.
They can be used in all weather situations.
The finger and thumb are touch screen compatible.
The cuffs also offer a comfortable and adjustable fit.
| Rating Category | Weight % | Score |
| --- | --- | --- |
| Palm Padding | 30% | 100 |
| Anti-Slip | 25% | 95 |
| Moisture-Wicking | 20% | 95 |
| Injury Resistant | 15% | 90 |
| Anti-Fatigue | 10% | 95 |
| Total Score | 100% | 95.75 |
---
4
Sealskinz Racing® Unisex Waterproof

Gloves for Mountain Biking
The Sealskinz racing gloves are multi-purpose and all-weather gloves.
They are waterproof and have three layers for warmth and durability.
The zero-liner movement allows for enhanced control.
There is foam pressure point padding for protection, and the pre-cut fingers allow for better agility.
The silicone grip palms allow for much better grip and control.
---
5
Fox Racing® Women's Defend

Mountain Bike Gloves
These are more comfortable and lightweight Mountain biking gloves.
They are durable, lightweight, and protective.
The gloves have a TruFeel design with internal silicone for heightened sensation and feedback for better lever control.
The thumb is an absorbent micro-suede for wiping your nose or brow.
The palms are conductive clarino and are touchscreen compatible.
---
6
Fox Racing® Unisex Defend

Gloves for Mountain Biking
Comfortable, lightweight, and touchscreen-compatible mountain biking gloves.
They have a hook, loop closure, and a mix of lightweight and durable materials.
TPU plating gives you defense from debris and improved durability.
The thumb and forefinger are touchscreen compatible, and silicone grips are on the fingers.
The compression-molded cuff likewise provides a more secure fit.
---
Index Table: Top Rated Mountain Bike Gloves
---
---