Some of the links in this post are affiliate links. This means if you click on the link and purchase the item, I will receive an affiliate commission at no extra cost to you. All opinions remain my own.
Looking for the best UFC Gloves, well, then look no further.
With so many different brands and types of UFC Gloves available today, it can be pretty hard to find the perfect pair for yourself.
So we have researched different brands and models ideal for UFC training and every other aspect of the sport so that you can invest wisely.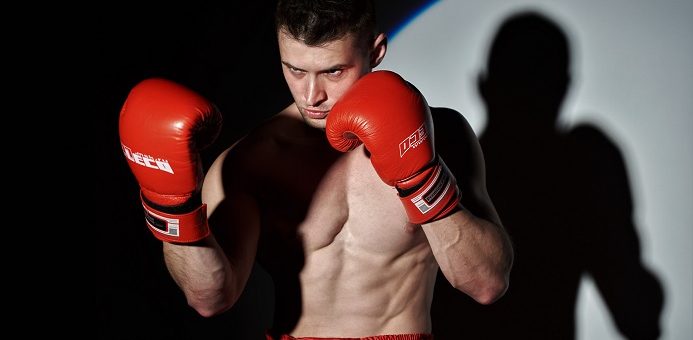 ---
Reviews: The Best UFC Gloves
Here are your best options in UFC Gloves for Competitions and training;
We hope you love the products we recommend!
So that you know, We may collect a share of sales or other compensation from the links on this page.

---
1
The Hayabusa T3 is a top-of-the-range UFc glove for Grappling, Sparring, and Striking.
APre-Curved design reduces hand fatigue and is ideal for sparring during competitions or training.
An unmatched writ-stabilizing closure system.
A Y-Volar design for better stability and control.
The consistent contoured fit offers a secure and comfortable fit during Grappling or striking.
Attention to detail and fine craftsmanship are made from durable and resilient materials.
| Rating Category | Weight % | Score |
| --- | --- | --- |
| Stability | 25% | 100 |
| Knuckles Protection | 25% | 95 |
| Strengthening | 20% | 100 |
| Injury Resistant | 15% | 95 |
| Density | 15% | 90 |
| Total Score | 100% | 96.5 |
---
2
Venum Chalenger® Unisex Premium

UFC Training and Competition Gloves
The Venum Challenger is your best choice in UFC gloves for Training and competitions.
A versatile and comfortable design ideal for training and competition use.
A double closure system for easy access and a better fit.
Wide leather hook and loop closure to prevent wrist injuries.
It is padded with high-density foam for wide protection.
Each finger and thumb opening is reinforced for durability.
| Rating Category | Weight % | Score |
| --- | --- | --- |
| Stability | 25% | 100 |
| Knuckles Protection | 25% | 95 |
| Strengthening | 20% | 100 |
| Injury Resistant | 15% | 90 |
| Density | 15% | 90 |
| Total Score | 100% | 95.75 |
---
3
RDX® Unisex MMA

UFC Traing and Sparring Gloves
The RDX UFC Glove is tough and protective, as well as an idea as a Sparring Glove.
Resilient and strengthened, constructed for 100% Maya Hide leather.
A Polymax contoured Tri-Slab PC3 padding for protection.
EZ hook and loop closure system for compact support.A cut palm design for the skin to ski9n contact.
Durable and comfortable design.
| Rating Category | Weight % | Score |
| --- | --- | --- |
| Stability | 25% | 100 |
| Knuckles Protection | 25% | 95 |
| Strengthening | 20% | 95 |
| Injury Resistant | 15% | 90 |
| Density | 15% | 90 |
| Total Score | 100% | 94.75 |
---
4
Combat Sports® Unisex Max Strike

UFC Professional Competition Gloves
From Combat Sports, we have the ideal Professional Competition Glove, the Max Strike.
Perfect for professionals and competition use.
There are two inches of moldable foam padding and a comfortable ergonomic fit.
A Hinged Knuckle design for full range motion.
Wrap around wrist wrap for a secure and comfortable fit.
Fully open palm for the skin on skin contact.
Available in three color selections to choose from.
---
5
Sanabul® Unisex Battle Forged

UFC Grappling Gloves
The Sanabul Battle Forged Glove is the ideal Grappling Glove for practice.
Seamlessly transition between Grappling and striking with this Glove.
Advanced fit with hand-shaped comfortable foam.
An Antibacterial lining keeps your hand dry and germ-free.
A durable and secure hook and loop closure design.
Available in a few neutral color options to choose from.
---
6
UFC® Unisex Official Fight

UFC Gloves
An anatomically shaped leather glove with an open finger design.
It offers a secure and comfortable anatomical fit.
Layered Gel protection Knuckles and open fingers.
More flexible for free-range movement.
It is made from premium quality leather with a dual-lock closure system.
A pre-curved impact is dispersing gel in the knuckles for protection.
Ventilated and comfortable, flexible palm design.
---
Why Do You Need UFC Gloves
First of all, let us look at the reasons why you NEED an excellent UFC glove;
Protection – Whether practicing or taking part in a competition, good UFC gloves are a requirement. UFC gloves protect your partner as well as your hands and knuckles.
Comfort – A good pair of UFC gloves fit comfortably and keep our hands moisture-free, cool, and protected.
Wrist Protection and Stability – A good UFc glove keeps your wrist stable and protected from injuries or sprains.
---
What is the Difference Between UFC and Boxing Gloves
There is quite a difference between a general boxing glove and a UFc or MMA fighting glove, and you can not replicate a Boxing Glove into a UFC glove to try and cut costs and corners.
There are two main differences between Boxing Gloves and UFC Gloves;

Weight – Generally, a Boxing glove will range from 8oz to 16oz, while most UFc or MMA gloves typically range from 4oz to 6oz. This is quite a huge difference and can affect the protection of your hands and wrist greatly, as well as the protection of your sparring partner. The weight can cause a difference in the number of blows you take with bigger and heavier gloves.
Size – A heavier Boxing Glove is much bigger and fits than a UFC or MMA Glove. The size of a UFC glove is designed to fit the hand, which is not the same as a boxing Glove. A UFC Glove offers a different fit that is more snug around the hands and fingers than a boxing glove. UFC gloves are lightweight and much smaller overall than boxing gloves.
---
Features of a Good UFC Glove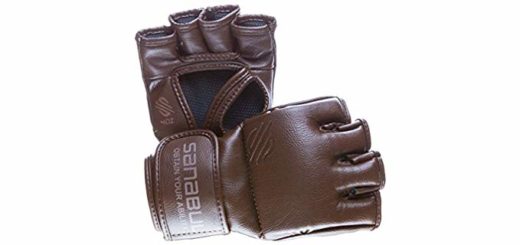 It is important to understand the different Glove types before we get to the features;
Competition Gloves
A competition Glove has minimal padding and weighs around 4 ounces less depending on competition rules; the fingers on a competition glove are usually separated for better movement and the ability to grapple; because of the lack of padding on a competition glove, it is advised to wear hand wraps or inner gloves with your competition gloves.
Training/Grappling/Hybrid Gloves
This Glove style can go by many names and is mostly used for training. They have segmented fingers and padding on mostly the first and second knuckles. This gives enough movement and some protection for grappling and punching. This glove type is also ideal for practicing on heavy bags.
Sparring Gloves
The main focus is on punching and striking techniques for sparring and heavy bag workouts. Sparring gloves weigh around 6oz to 7oz and have a bit more padding around the top and front of the hand for protecting; Most sparring gloves also have a grip bar for forming a tight fist for punching, making them less suitable for grappling workouts.
Leather or synthetic leather materials.
Some foam padding at the top or on the knuckles depends on the glove type.
A secure and comfortable wrist strap.
Breathable design with mesh inserts.
Protected or segmented fingers.
---
Index Table: Top Rated UFC Gloves
---
---