Some of the links in this post are affiliate links. This means if you click on the link and purchase the item, I will receive an affiliate commission at no extra cost to you. All opinions remain my own.
Cycling can help you relax and stay fit. However, cycling outdoors, especially Mountain Biking, causes much Vibration and impact on your hands, which could cause them to become numb and painful.
The best cycling gloves for hand Numbness provide impact protection and grip for cycling.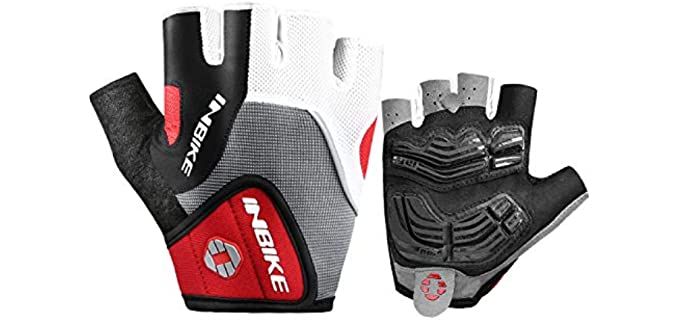 ---
Why Your Hand Go Numb When Cycling
Besides, cold weather, pressure, and strain on the nerves in your hands can cause them to become numb.
When you cycle for a prolonged time, there is pressure to hold on to the bicycle's handlebar, as well as Vibration and impact from the trails you cycle on.
All in all, this may cause your hands to ache, pain, and numbness.
[/super_list]
---
Choosing Cycling Gloves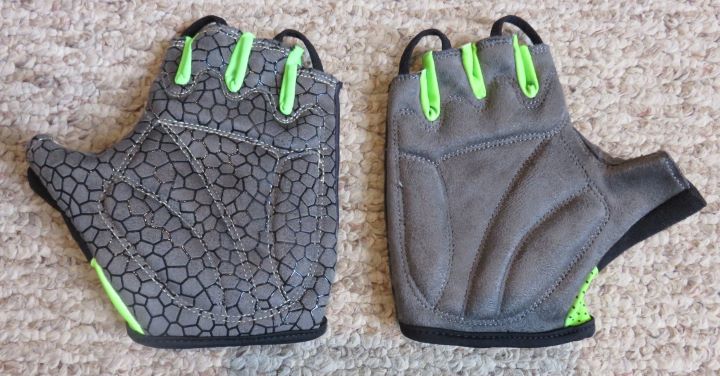 Cycling gloves help to provide grip and to reduce strain on your hands which will prevent them from becoming numb;

Fit – One of the Golden rules of cycling gloves is that they must have a snug fit that is not overly tight and never loose. This prevents stiffness and chafing.
Winter or Summer – You need to choose gloves according to the season. Most winter gloves have a closed full-finger design and warmer materials, while summer gloves are open fingers with thinner materials.
Measuring Gloves – It is advised to measure your hands before purchasing gloves. You can measure them from the palm to the tip of your middle finger.
---
Features of a Good Cycling Glove for Hand Numbness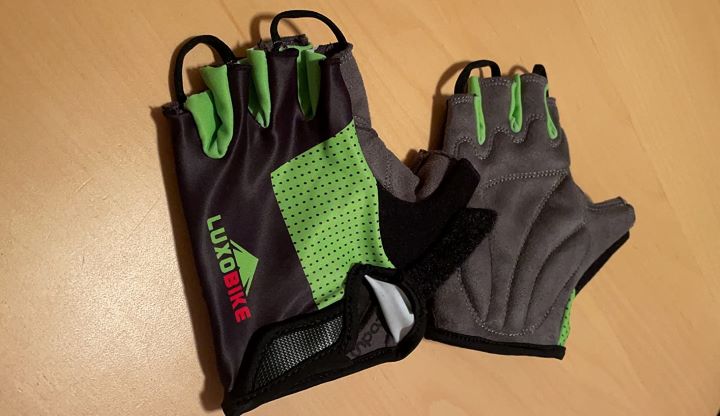 Materials – Most cycling gloves will consist of polyester, nylon, and LycraVibrationex for stretch. The palms may be padded with foam or EVA and have a silicone or microsuede design for enhanced grip.
Padding – Gloves to prevent hand numbness will have padded palms that reduce vibration and absorb shock to prevent your hands from becoming numb and exhausted.
Closure – Most cycling gloves have a hook and loop or adjustable Velcro closure to get a more secure fit.
Options – The cycling gloves are available in full-finger and half-finger designs. You may e able to choose from different colors sections and men's and women's sizes.
---
Reviews: The Best Cycling Gloves for Hand Numbness
In our review section, we have some of the best available cycling gloves that are ideal for preventing hand numbness;
We hope you love the products we recommend!
So that you know, We may collect a share of sales or other compensation from the links on this page.
---
1
Rockbros® Unisex Mountain Bike

Cycling Gloves for Numb Hands
The Rockbros are full-finger cycling gloves that offer comfort and protection, with features that prevent your hands from becoming numb when cycling.
The gloves are SBR slip resistant and absorb shock with extra SBR padding in the palm area to give better grip and comfort.
They consist of breathable high-quality nylon material with mesh venting holes that allow for ample ventilation, especially in the summer.
The gloves are fully adjustable in fit, and they have an easy Velcro closure. There is also a terry cloth thumb for sweat protection.
The gloves are unisex and come in different sizes for men and women.
---
2
Inbike® Men's

Cycling Gloves for Hand Numbness
From Inbike, we have Cycling Gloves for Mountain Biking to prevent hand and finger numbness.
The cycling gloves have extra padding with thick EVA to absorb shock and reduce fatigue that could cause numb hands.
They have a low-profile hook and loop closure with a partial V-Design that you can easily adjust to give you the most comfortable fit.
The gloves have a half-finger design that is more suitable for the warmer months of the year.
They are durable and breathable polyester and have an elastic closure.
---
3
Htzploo® Unisex biking

Cycling Gloves for Numb hands
Here we have the ideal half-finger cycling and biking gloves for men and women to help prevent numb hands.
The Gloves consist of polyester and nylon that is breathable and very durable.
They have shock-absorbing padding that reduces road vibration on your hands from cycling, which prevents hand fatigue and numbness.
The gloves have an anti-slip silicone gel on the palms that helps to increase your grip on the handles of your bike.
The surface of the gloves is soft and smooth stretchable Lycra that enhances hand flexibility and keeps you more comfortable.
The gloves are available in size options for men and women.
---
4
HuwaiH® Unisex Anti-Slip

Half Finger Cycling Gloves for Hand Numbness
The HuwaiH cycling gloves are anti-slip andVibrationsorbing cycling gloves for men and women.
They consist of polyester and spandex, with nylon and silica gel for grip.
The palms have an anti-slip silicone design with thicker shock-absorbing pads to reduce vibration, which could lead to hand numbness and fatigue.
On the backs of the gloves, there is high elastic Lycra and knitted mesh for a comfortable and stretchable fit to allow for easy movement and better ventilation.
---
5
LuxoBike® Unisex Half Finger

Cycling Gloves for Hand Numbness
he LuxoBike Store
The LuxoBike cycling gloves for numb hands are comfortable and ideal in all weather.
They are ideally mountain bike gloves that help provide impact and vibration resistance to reduce pain and fatigue in your hands.
The gloves are supple and durable, with a micro-suede palm for a comfortable fit and grip.
There is a soft and absorbent additional thumb towel to wipe away sweat.
The gloves are very easy to put on and take off with their Smart Finger Loops.
The back of the gloves is a cool and breathable stretch lycra that allows ample hand movement and comfort.
They are padded to absorb shock, prevent hand numbness and fatigue, and are a half-finger design for warmer weather.
---
6
LuxoBike® Unisex Full-Finger

warm Cycling Gloves for Hand Numbness
Then we have the full-finger cycling gloves from LuxoBike that are suitable for cycling and mountain biking in the colder winter months.
The gloves have a touchscreen-compatible thumb and index finger for your convenience.
They have a durableVibrationsistant, and wear-resistant microfiber suede palm for comfort.
There is an adjustable hook and loop strap around your wrist with Velcro closure for a more comfortable fit.
The gloves have padded palms that reduce vibration to prevent hand numbness, and a Moisture wicking elastic back allo, wing you more freedom of movement.
They are available in more colors, as well as more size options.
---
Index Table: Top Rated Cycling Gloves for Hand Numbness
---
---