Some of the links in this post are affiliate links. This means if you click on the link and purchase the item, I will receive an affiliate commission at no extra cost to you. All opinions remain my own.
Motocross Gloves are essential to this sport to protect your hands against injuries, keep them dry, and improve your grip.
The best motocross Gloves must have characteristics that aim at these requirements, are lightweight and breathable, and feel comfortable and flexible on your hands.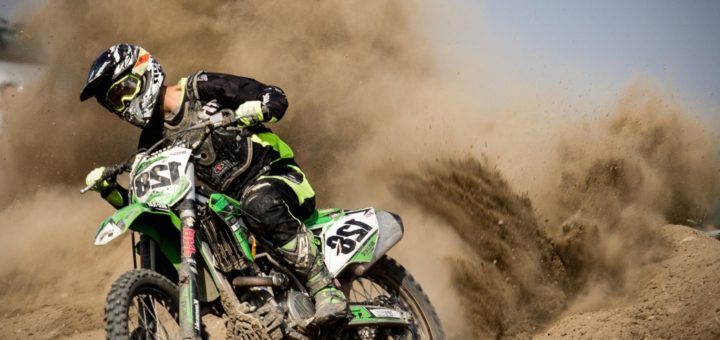 ---
Reviews: The Best Motocross Gloves
Here are some of your best choices in tough and protective Motocross Gloves;
We hope you love the products we recommend!
So that you know, We may collect a share of sales or other compensation from the links on this page.
---
1
The Fox Racing Motocross Glove is flexible and durable in a Camo Color design.
Available in different size options in a Camo color selection.
A durable main body for excellent wear and performance.
For a secure fit, there is a Compression Molded Cuff from Neoprene.
Padded single-layer conductive Clarino palm that is touchscreen compatible.
Stretch mesh, breathable and flexible fingers.
The silicone print fingertips allow for better grip,
A hook and loop secure writs closure.
---
2
Troy Lee Designs® Unisex Prisma

Tough Motocross Gloves
We have the Prisma, one of the toughest and most comfortable Motocross Glove designs from Troy Lee Designs.
Available in three color selections and different size options.
It is made from synthetic leather, Polyester, PVC, and Polyamide materials.
A self-dyed two-way stretch palm and secure Velcro wrist closure.
The Leather palm is perforated for breathability.
Silicone screen printing on the back of the fingers and welded TPR graphics at the top.
---
3
Fly Racing® Unisex Lite

Minimalist Motocross Gloves
The Fly Racing Lite offers a more flexible and minimalistic feel and comfort.
Available in plenty of color options to choose from as well as size options for men and women.
It offers excellent padded protection and cold-weather comfort with a minimalist feel.
Ultra Lightweight and flexible design with padding where you need it the most.
Comfortable and secure grip design and tough and durable construction.
---
4
Klim® Unisex Adventure GTX

Motocross Gloves
The Klim Adventure GTX is available in gray color for men.
It offers an improved and more comfortable fit.
Better wrist wrap design with a durable Velcro closure.
Hourglass protective finger construction design.
Ventilated to provide cool comfort and breathability.
---
5
TCBunny® Unisex Pro-Biker

Carbon Motocross Gloves
The TCBunny is a tough, comfortable glove ideal for Motocross sports and races.
A specialized ergonomic design with a Carbon Fiber Hard Shell for protection.
A strategically placed 3D mesh for breathability and fingertip impact protection is attached to the o leather with a reflective point.
An ergonomic hand dimensional drop resistance protective hard shell and shock-absorbing foam for added protection.
The Tiger's mouth suede protection gives increased grip, durability, and protection.
---
6
IronClad® Unisex Exot

Tactical Motocross Gloves
From IronClad, we have their Exot, a Thermoplastic rubber durable grip Glove for Motor Cross racing.
Available in different size options for the perfect fit.
Thick Thermoplastic rubber in the back of the hand for knuckle protection and a Thermoplastic Hook and loop rubber closure.
A patented fused palm, index finger for exceptional grip, and a thermoplastic cuff puller to better position your gloves.
The Terry cloth sweat wipes are conveniently located at the back of your thumbs.
---
7
Foc Racing® Men's Airline

Gloves for Motor Cross
The Fox Racing gloves are imported premium quality.
They are compression molded with a slip-on neoprene cuff design,
The p[alms are a single layer perforated Clarino.
The fingers have stretch nylon, and they are gusseted for better airflow.
There is a silicone print on the fingers.
---
8
Fox Racing® Unisex Bomber

Motor Cross Gloves
These are the Fox range gloves for adult men.
They are the Bomber gloves with molded plastic knuckle coverage.
The palms are double-layered CXlarino, and the top is perforated goatskin.
They have a silicone print on the fingers for lever grip.
---
9
Cofit® Unisex Motorcycle

Gloves for Motor Cross
The Cofit gloves are ideal for all types of racing.
They have a hook and loop closure and Velcro.
They are touchscreen compatible and comfortable.
There is a wear-resistant silicone gel in the pams and conductive metal fibers on the fingers.
---
10
Seibertron® Unisex Durtpaw

Motor Cross Gloves
For men and women, the Dirtpaw gloves have a full-finger design.
They are synthetic leather and polyamides with neoprene and other materails.
The gloves have lycra fingers with gussets for breathability,
They are versatile and highly durable.
---
Why are Proper Motocross Gloves so Important
So why exactly do you need the right Gloves for this sport?
Finger Safety – Your fingers are quite fragile and prone to many injuries easily. Any wreck or even small accident can cause you to damage or even lose a finger severely, so when you pick out gloves, you want to make sure that they have armor protecting your joints and fingers from painful injuries.
Defending Your Knuckles – While a broken or injured finger could keep you off your bike for a while, a broken knuckle can bench you permanently. Broken knuckles mean months of rehabilitation and healing time, with no guarantee that they will ever be the same again. So a lighter glove may be more tempting in those hot summers, but believe me, you will never regret protecting your knuckles, even with warm hands.
Palm Protections – You want maximum contact with your throttle, so the palm needs to offer excellent grip, yet you also want your palms to be comfortable and protected. As your palms may be the first to come into contact with the ground in an accident or wreck, having some added protection may be worth the slight loss in comfort.
Wrist Guards – It can be tricky to find a glove that protects and stabilizes your wrist without hindering movement, yet this is crucial. Your risks are always at a very high risk of injuries, so look for a pair of gloves with some wrist armor or stabilizing protection that will not hinder movement much.
---
What to Consider When Choosing the Best Motocross Gloves
There are so many loves on the market today for motorized bike riding, referred to as Motocross, moto, MX, or even Dirt Bike riding.
As we have established, Gloves are essential, so here are a few tips on choosing the perfect Gloves;
What Weather are You Usually Riding In? – If you mostly ride in cold weather, you will need a thermal protecting glove and something a little thinner and more breathable for warm weather. A quick-drying or waterproof glove is recommended for wet weather and conditions, such as dirt bike riding.
Glove Armor – As we have discussed, the gloves need to be added armored to protect your knuckles and fingers and provide wrist stability and protection without limiting movement. Most MX gloves have padding on the top and a high-grip material on the palm. Some gloves may have a little padding on the palms as well.
Grip – Another very important factor to consider is grip. Silicone or rubber may be used on the palm and fingertips to improve grip without impeding flexibility.
Flexibility – Although armor and padding may cause some loss in flexibility and movement, you still need to find a glove that fits well and offers maximum free movement.
---
Features of a Good Motocross Glove
Armor or padding such as EVA foam, thermoplastic urethane, carbon fiber steel, or titanium protection.
Fingerless or full-finger design.
Moisture-wicking and comfortable lining with mesh insets for breathability.
Secure wrist wrap and stabilizing fir.
Knuckle cushioning and protection.
High-grip silicone or rubber palms.
---
Index Table: Top Rated Motocross Gloves
---
---